The Crow **** (1994, Brandon Lee, Michael Wincott, Rochelle Davis, Ernie Hudson) – Classic Movie Review 1100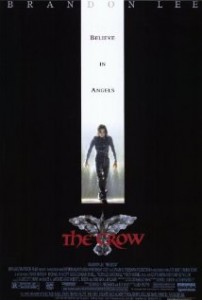 Director Alex Proyas's stylish and inspired 1994 sci-fi thriller tragically proved to be its star Brandon Lee's last film, through his death in a weapons accident towards the end of filming. It is ingeniously and expensively completed with some flashback scenes using newly devised computer-generated images, a couple of sequences with longshot doubles, and one scene reworked without him.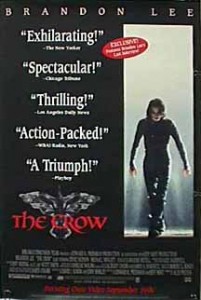 It's not just that Lee died while making the movie that there's an awful air of death over The Crow. But this extremely morbid-toned, violent comic-book movie proves worth all the effort involved in getting it completed to the screen and provides a reasonable final epitaph in a film that is of course dedicated on screen to Lee.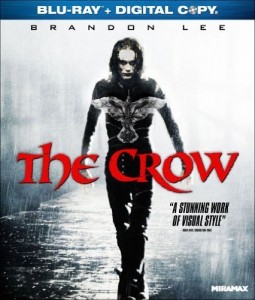 He stars as rock star Eric Draven who is brutally murdered by inner-city lowlife on Devil's Night along with his fiancée Shelly (Sofia Shinas). But exactly a year later Draven is brought back to life from the grave and granted superhuman powers to avenge himself on those who killed him, and perpetrated his fiancée's murder, under the watchful eye of the mysterious crow of the title.
The undead avenger Draven seeks out the vicious gang run by Michael Wincott's character Top Dollar to kill them one by one. But matters of life and death are complicated by Draven's compassion for a young rollerblader, Sarah (Rochelle Davis), and also by the help of a sympathetic African American cop, Sergeant Albrecht (Ernie Hudson).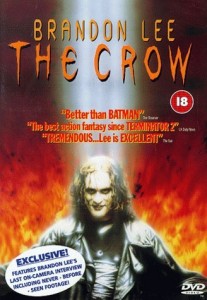 Based on James O'Barr's comic book series and comic strip, this highly promising scenario is developed in the darkest way through a relentless emphasis on repellent characters, seedy, ugly inner-city settings and tawdry acts of uber-violence. This isn't the usual comic-book super-hero tale of myth and magic, but one of revenge and eternal love past the grave.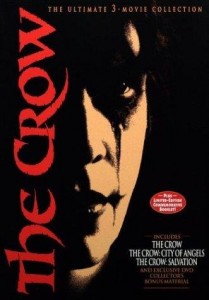 Though the handsome Lee hardly looks his best in white face, lipstick and eyeliner – indeed sometimes it could be virtually anybody – he does manage to stamp his authority on the role in a performance of considerable physicality. Hudson and Wincott both give ingratiating turns on the opposite sides of the battle of good and evil.
Director Proyas makes it a dazzling-looking movie, shot eye-catchingly with the relentless brio and zest of a pop video, with brilliant visuals by cinematographer Dariusz Wolski and all its big moments underscored by a thumping rock soundtrack.
Also in the cast are David Patrick Kelly, Angel David, Bai Ling, Tony Todd, Jon Polito as Mr Gideon, Anna Levine, Laurence Mason, Michael Masee, Bill Raymond, Marco Rodriguez and Kim Sykes.
Michael Massee, who plays Funboy and accidentally fatally shot Brandon Lee with an improperly prepared prop gun, died on 26 October 2016, aged 61. He was known for Se7en (1995), Lost Highway (1997) and The Amazing Spider-Man 2 (2014).
Sequels: The Crow: City of Angels (1996) and The Crow: Salvation (2000). Proyas also went on to direct Dark City.
http://derekwinnert.com/dark-city-1997-rufus-sewell-william-hurt-kiefer-sutherland-patrick-stewart-classic-film-review-1099/
© Derek Winnert 2015 Classic Movie Review 2274
Check out more reviews on http://derekwinnert.com
© Derek Winnert 2014 Classic Movie Review 1100
Check out more reviews on http://derekwinnert.com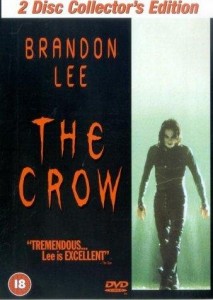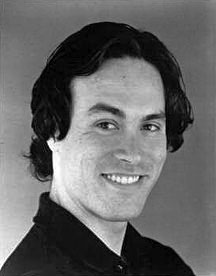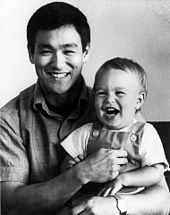 Brandon Lee with his father Bruce in 1966.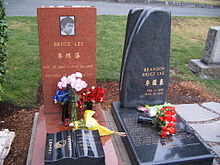 The grave site of Brandon Lee and his father Bruce at the Lake View Cemetery in Seattle, Washington.