The Crimson Rivers [Les Rivières Pourpres] * (2000, Jean Reno, Vincent Cassel, Nadia Farès, Dominique Sanda, Karim Belkhadra, Jean-Pierre Cassel) – Classic Movie Review 4452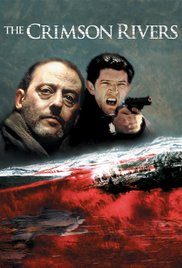 The formidable duo of Jean Reno and Vincent Cassel star as Pierre Niemans and Max Kerkerian, a pair of French policemen who are drawn together by a series of grisly murders and a graveyard desecration in Jean-Christophe Grangé's and Mathieu Kassovitz's screenplay, based on Grangé's own novel.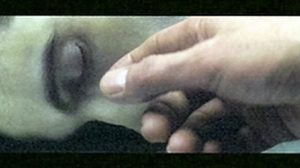 Director Mathieu Kassovitz's 2000 French movie is proof positive that the Brits are not the only people who make bad thrillers and waste good actors and the public's time. The Crimson Rivers is utter tosh and hokum, though it is nicely filmed by cinematographer Thierry Arbogast on great-looking snowy locations. And of course Reno and Cassel are always welcome, with Reno ideal as Parisian murder detective Commissioner Pierre Niemans. Also in the cast are Nadia Farès, Dominique Sanda, Karim Belkhadra and Jean-Pierre Cassel.
The poorly dubbed English language version had the London film critics scoffing hysterically in amazement.
© Derek Winnert 2016 Classic Movie Review 4452
Check out more reviews on http://derekwinnert.com