The Criminal Code **** (1931, Walter Huston, Phillips Holmes, Constance Cummings, Boris Karloff) – Classic Movie Review 5296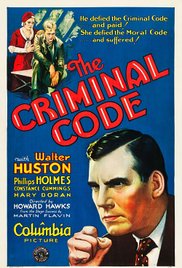 Walter Huston gives an excellent star performance as nifty district attorney Mark Brady who, after prosecuting the 20-year-old Robert Graham (Phillips Holmes) with a weak murder case and gaining a 20-year conviction against him, becomes the warden of the state prison where Holmes is jailed. Brady knows Graham killed the man in self defence.
Brady (Huston) tries to help Graham (Holmes) by getting him out of the gruelling prison jute mill and giving him a job as his valet, and introduces him to his daughter Mary (Constance Cummings in her début aged 21). But Graham (Holmes) is sent to solitary, obeying the title code when he refuses to spill the beans on a jail killing by his cell-mate Ned Galloway (Boris Karloff, memorably repeating his creepy stage performance).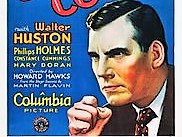 This venerable 1931 early sound crime melodrama is given robust, rugged direction by Howard Hawks, who makes a rousing job of his complex, satisfying story, producing an entertaining, memorable vintage movie. However, some patience and allowances are required as, obviously, it has dated and faded in places.
Also in the cast are Mary Doran, DeWitt Jennings, Ethel Wales, John Sheehan, Clark Marshall, Arthur Hoyt, John St Polis, Paul Porcasi, Otto Hoffman, Andy Devine, James Guilfoyle, Russell Hopton, Tetsu Komai, Bob Kortman, Lee Phelps, Nicholas Soussanin, Jack Vance and Hugh Walker.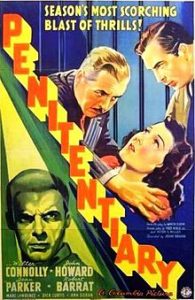 Martin Flavin's stage play got film remakes as Penitentiary by director John Brahm in 1938 (with Walter Connolly, John Howard and Jean Parker) and Convicted by Henry Levin in 1950 (with Glenn Ford, Broderick Crawford, Millard Mitchell and Dorothy Malone).
Director Peter Bogdanovich uses a clip from the film with Boris Karloff in his late-Sixties Karloff-starrer Targets (1968).
© Derek Winnert 2017 Classic Movie Review 5296
Check out more reviews on http://derekwinnert.com