The Cranes Are Flying [Letyat zhuravli] **** (1957, Tatyana Samoylova, Aleksey Batalov, Vasiliy Merkurev ) – Classic Movie Review 5618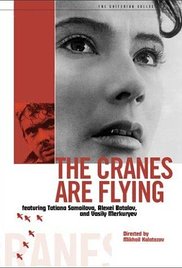 Producer-director Mikhail Kalatozov's simple, direct and satisfying 1957 Soviet poetic romance boasts splendidly atmospheric direction and a marvellous central performance by Tatyana Samoylova, the great-niece of Konstantin Stanislavski (January 1863 – 7 August 1938), the seminal Russian theatre practitioner.
Tatyana Samoylova stars as a young Moscow woman called Veronika who marries a bully instead of her true love Boris (Alexey Batalov), a factory worker who has gone off to fight in the Second World War.
The film is all quite beautifully done in every department, and though based on a play by Viktor Rozov, it is entirely cinematic. It was the Palme D'Or winner at the Cannes Film Festival in 1958, and a special award went to Samoylova.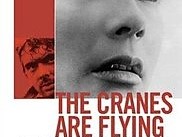 It is written by Vickor Rozov, adapting his own play, shot in black and white by Sergei Urusevsky and scored by Moisej Vajnberg.
Also in the cast are Vasili Merkuryev, Aleksandr Shvorin, Svetlana Kharitonova, Konstantin Nikitin and Valentin Zubkov.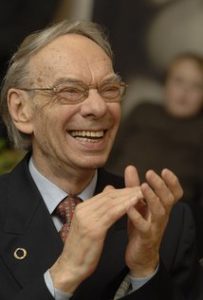 Russian actor Alexey [Alexei] Batalov, best known for The Cranes Are Flying and the 1980 Best foreign film Oscar-winning movie Moscow Doesn't Believe in Tears, died in Moscow on 14 June 2017 at the age of 88.
© Derek Winnert 2017 Classic Movie Review 5618
Check out more reviews on http://derekwinnert.com