The Cooler **** (2004, William H Macy, Mario Bello, Alec Baldwin, Shawn Hatosy, Ron Livingston, Paul Sorvino) – Classic Movie Review 4501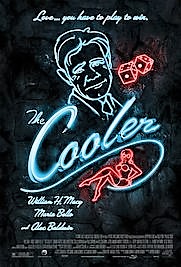 William H Macy stars as a middle-aged Las Vegas casino worker who falls for a young hooker-waitress (Mario Bello), upsetting his nasty boss, Alec Baldwin.
Macy turns on his sad charm as a loser who turns into a winner as he tries to retire, go off with the girl and maybe some money too, while evading the wrath of the mob.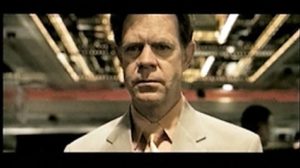 An inspired Baldwin is subtle and sinister in this high roller of a film, though it remains Macy's movie. Co-writer/ director Wayne Kramer's 2004 film is little triumph, taut, tense, atmospheric and expertly done.
Frank Hannah is Kramer's co-writer.
Also in the cast are Shawn Hatosy, Ron Livingston, Paul Sorvino, Estella Warren, Arthur J Nascarella, Joey Fatone and MC Gainey.
There is strong sexuality, strong violence, strong language and some drug use.
© Derek Winnert 2016 Classic Movie Review 4501
Check out more reviews on http://derekwinnert.com