The Cool and the Crazy **½ (1958, Scott Marlowe, Gigi Perreau, Richard Bakalyan, Dickie Jones, Robert Hadden, Kenneth Plumb) – Classic Movie Review 4502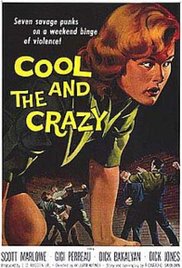 Director William Witney's somewhat less than explosive 1958 kitsch cult thriller for American International Pictures is a juvenile delinquent movie exposé of the horrors of marijuana.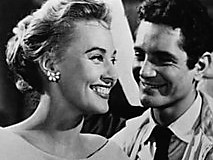 Scott Marlowe stars as Bennie, a veteran of reform schools, who introduces some ancient-looking 'teenagers' (Richard Bakalyan, Dickie [Dick] Jones, Robert Hadden and Kenneth Plumb) to the drug. Inevitably, murder and mayhem follow. Gigi Perreau plays the school goodie-two-shoes who weans Bakalyan from the weed.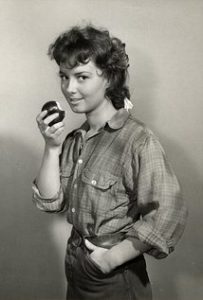 The Cool and the Crazy is an updated version of the infamous Thirties drug exposé film Reefer Madness (1936), though it is no more convincing. It is acted with energy rather than talent (though Marlowe has the right stuff) and written by future director Richard C Sarafian with little ear for the teenage slang dialogue of the era.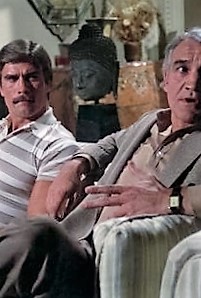 Also in the cast are Marvyn J Rosen, Shelby Storck, Anthony Pawley, Caroline von Mayrhauser, Joe Adelman, John Hannahan, James Newman, Jackie Storck, Leonard Belove, John Quihas and Jim Bysol.
It was released in a double bill with Dragstrip Riot.
It was remade for TV in 1994.
© Derek Winnert 2016 Classic Movie Review 4502
Check out more reviews on http://derekwinnert.com