The Colony [Colonia] *** (2015, Emma Watson, Daniel Brühl, Michael Nyqvist) – Movie Review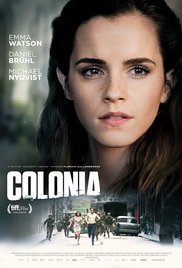 Emma Watson and Daniel Brühl are excellent in co-writer/director Florian Gallenberger's intense and gruelling real-life story of triumph and survival against all the odds, shedding important light on appalling atrocities in Chile at the time of the military coup of 1973.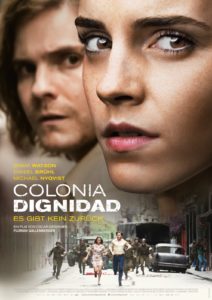 Watson stars as Lena, a young woman who infiltrates an evil cult in Pinochet-era Chile, to rescue her husband Daniel (Brühl), who is abducted by Pinochet's secret police and being held in secret detention camp Colonia Dignidad, Michael Nyqvist makes a chilling villain as the sadistic Colonia boss, lay preacher Paul Schäfer.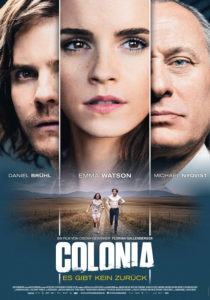 Shown in just three cinemas when it opened in the UK on 1 July 2016, it took only £47 at the UK box office in its opening weekend. It cost $14 million.
It was shot in Chile, Luxembourg, Germany and Argentina.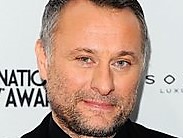 RIP Michael Nyqvist (1960–2017).
 © Derek Winnert 2016 Movie Review
Check out more reviews on http://derekwinnert.com