The Chase ***½ (1966, Marlon Brando, Jane Fonda, Robert Redford, E G Marshall, James Fox, Angie Dickinson, Janice Rule, Robert Duvall, Miriam Hopkins) – Classic Movie Review 3929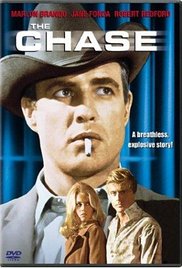 Director Arthur Penn's sultry and steamy 1966 Texas small-town melodrama finds both the personal passions on screen and the clutch of finest Sixties movie stars interpreting them all over the place. Because of all the top talent in the movie, both in front of and behind the cameras, expectations were high, but it was a critical and financial disappointment and marked the end of Sam Spiegel's reign of success as a powerful film producer.
Robert Redford stars as Bubber Reeves, who escapes from prison, goes home and finds his wife Anna (Jane Fonda) has been enjoying his absence in the arms of her old sweetheart Jake Rogers (James Fox, with a Texas accent!). Marlon Brando also stars as Sheriff Calder, who leads the titular chase for Bubber Reeves, but there are vigilantes who aim to get to him first. Calder is in the pocket of rich oil-man Val Rogers (E G Marshall), Jake's father.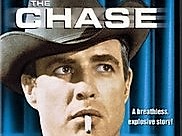 Production clashes result in a film that is fascinating, powerful and exciting, but does not quite measure up to the special talent involved. The young Redford impresses, but Brando is shaky and raucous, though he blamed the script, complaining that all he gets to is wander around. When Spiegel first planned to make the film in the Fifties, Brando was to play Jake Rogers and Marilyn Monroe Anna Reeves. Maybe Brando should have tried harder – he was paid $750,000 and his production company Pennebaker a further $130,000.
Lillian Hellman's notable screenplay is based on Horton Foote's novel. But producer Sam Spiegel had her script rewritten and later refused to show her a final cut before the film's release. Cameraman Joseph LaShelle did not have a harmonious working relationship with Penn, who thought that hurt the film. Spiegel refused to allow Penn to edit the film, which Penn believed ruined the film's rhythm, and he disowned it.
It is British composer John Barry's first American movie score. Brando's older sister Jocelyn Brando is cast in the small role of Mrs Briggs. Also in the remarkable cast are Angie Dickinson, Janice Rule, Robert Duvall, Miriam Hopkins, Henry Hull, Martha Hyer, Diana Hyland, Jocelyn Brando, Katherine Walsh, Lori Martin, Marc Seaton, Clifton James, Paul Williams, Malcolm Atterbury, Nydia Westman, Joel Fluellen, Steve Inhat, Maurice Manson, Bruce Cabot, Steve Whittaker, Pamela Curran, Eduardo Ciannelli, Grady Sutton and Ralph Moody.
Peter O'Toole turned down the role of Jake because he thought the screenplay was a 'ghastly lifts-the-lid-of' kind of potboiler similar to Grace Metalious's Peyton Place (1957).
© Derek Winnert 2016 Classic Movie Review 3929
Check out more reviews on http://derekwinnert.com