The Candidate **** (1972, Robert Redford, Peter Boyle, Melvyn Douglas, Don Porter, Allen Garfield) – Classic Movie Review 4014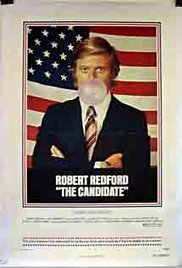 Director Michael Ritchie's insightful 1972 political drama won the 1973 Oscar for Best Original Story and Screenplay, and Writers Guild of America award for Best Drama Written Directly for the Screen, reflecting the brilliant screen-writing.
Robert Redford in his golden boy era is perfectly cast as Californian lawyer Bill McKay, the kind of right-on, civil-rights worker you would rush out to vote for as the prospective candidate for California senator.
The irony is that he can afford ideals in his campaign because he assumes that he is going to lose. But soon he is corrupted by the lure of power and his party's machine, for this is an un-American tale of cynicism, disillusion and compromise.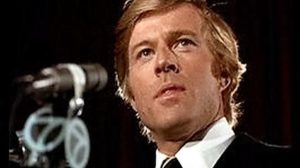 Jeremy Larner's beautifully premised and honed script deservedly won him the best story and screenplay Oscar and it gives Redford the room he needs to shine. It offers great roles too for Peter Boyle, Melvyn Douglas, Don Porter and Allen Garfield, who respond eagerly and accurately.
Political films are not usually winners at the box office, but when they are as incisive as this, they deserve to be.
Also in the cast are Karen Carlson, Quinn Redeker, Morgan Upton, Kenneth Tobey, Michael Lerner, Chris Prey, Jenny Sullivan, Jason Goodrow and Leslie Allen.
© Derek Winnert 2016 Classic Movie Review 4014
Check out more reviews on http://derekwinnert.com