The Browning Version ** (1994, Albert Finney, Michael Gambon, Matthew Modine, Julian Sands, Greta Scacchi, Ben Silverstone, Maryam D'Abo) – Classic Movie Review 4013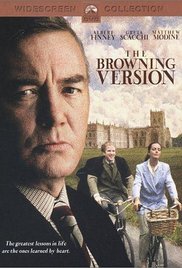 Albert Finney tries very hard in director Mike Figgis's completely unwanted 1994 remake of The Browning Version, the fine 1951 film version of Terence Rattigan's touching one-act play. It is now way out of its time, but here it is senselessly and debilitatingly brought up to date complete with four-letter words. This story just could not happen like this in 1994.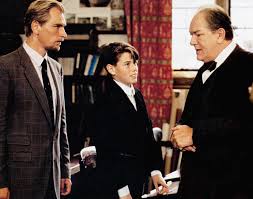 Ronald Harwood's screenplay keeps the bare bones of the plot the same: just as he is about to retire from poor health of a heart ailment, a classics master as a posh English boys' public school discovers his wife's infidelity and that both his headmaster and pupils despise him.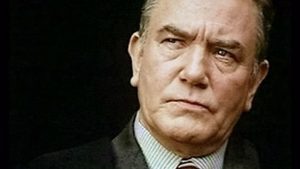 If you can see the mechanics of Finney's performance working as the disillusioned old classics teacher Andrew Crocker-Harris, it s a piece of fine acting when compared with the prime ham of Michael Gambon's overripe turn as the treacherous master. And Greta Scacchi's performance lacks light and shade in a one-note turn as the treacherous wife Laura, flirting with out-of-place American visitor, Frank Hunter (Matthew Modine). However, young Ben Silverstone shines as Taplow, the boy who offers Crocker-Harris the titular Browning book.
Also in the cast are Julian Sands, Maryam D'Abo, Mark Long, Heathcote Williams, the 16-year-old Jim [James] Sturgess in his film debut, Joe Beattie, Mark Bolton, Tom Havelock, Walter Mickelthwait, Jotham Annan, David Lever, Bruce Meyer, Oliver Milburn, Jeff Nuttall, Dinah Stabb, Belinda Low, Stephen Mitchelson, David Pullan and George Harris.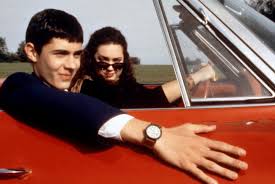 Ben Silverstone landed the role via family friend Figgis. He re-appeared in Get Real (1998). His most recent film is Jump! (2007), playing a young Jewish photographer charged with the murder of his father. He left Cambridge University in 2001 with a first-class degree and is now an English barrister at Matrix Chambers.
© Derek Winnert 2016 Classic Movie Review 4013
Check out more reviews on http://derekwinnert.com