The Boy with Green Hair **** (1948, Dean Stockwell, Pat O'Brien, Robert Ryan, Barbara Hale, Samuel S Hinds, Walter Catlett, Regis Toomey, Russ Tamblyn) – Classic Movie Review 4025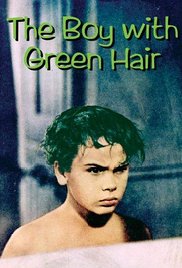 Director Joseph Losey's heartwarming and intelligent 1948 parable story about being different and an outcast showcases a lovely winning performance from 12-year-old little Dean Stockwell as Peter Frye. Peter is a typical American kid who is rejected when his hair changes colour after his parents are killed during a Nazi air raid in the London Blitz.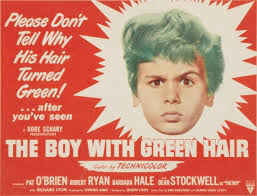 The boy, who doesn't know he has been orphaned, is moved from one selfish relative to the next, ending up with talkative, kindly ex-vaudevillean Gramp (Pat O'Brien). The morning after Peter learns he's an orphan, his hair turns green, leading to ignorance and contempt from all the stupid prejudiced people around him.
O'Brien, Robert Ryan as Dr Evans, Barbara Hale as Miss Brand, Samuel S Hinds as Dr Knudson, Walter Catlett as The King, and Regis Toomey as Mr Davis prove good and true actors as the main adults.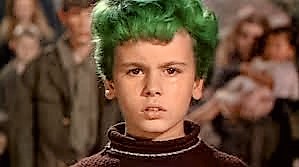 Losey's distinguished feature directorial début, The Boy with Green Hair is a film that is a good advert for honest, liberal and decent virtues.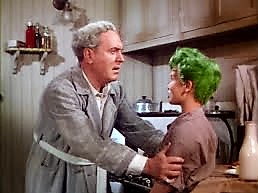 Also in the cast are Richard Lyon, Charles Meredith, David Clarke, Billy Sheffield, Johnny Calkins, Teddy Infuhr, Dwayne Hickman, Eilene Janssen and Russ Tamblyn.
Ben Barzman and Alfred Lewis Levitt's screenplay is based on the story by Betsy Beaton.
© Derek Winnert 2016 Classic Movie Review 4025
Check out more reviews on http://derekwinnert.com