The Bourne Supremacy ***** (2004, Matt Damon, Franka Potente, Joan Allen, Karl Urban, Julia Stiles, Brian Cox, Gabriel Mann) – Classic Movie Review 251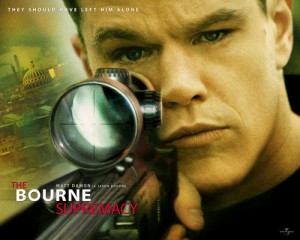 And so in 2004 Matt Damon is Bourne again as tough as nails spy Jason Bourne, the CIA-trained assassin trying to recover his memory while evading shadowy figures from his past. Damon confirms his supremacy as a fired-up, unstoppable man of action in this extremely welcome sequel to the 2002 hit, The Bourne Identity.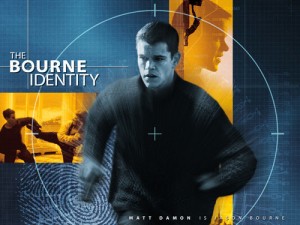 This time, he's embroiled in a new deadly game of cat and mouse after scarily relentless Russian killer Kirill (Karl Urban) tracks him to his remote Goa safe-house hideaway where he's living with his girlfriend Marie (Franka Potente). Now Bourne is forced to re-join his old spying existence that he abandoned in The Bourne Identity (2002) to try to find out why the CIA are still after him.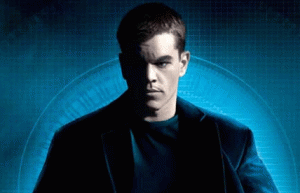 Smart, stylish and vibrant, this clever spy thriller is a pounding, dynamic, edge-of-seat thriller ride. It performed that rare trick at the London press show: its amazing final car chase raised a huge cheer at the climax.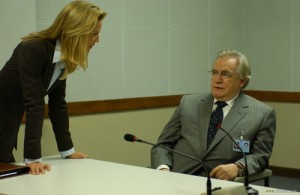 Joan Allen proves a classy addition to the cast as Pamela Landy, the canny, chilly CIA boss out to terminate Bourne for a double murder. Julia Stiles (Nicky), Brian Cox (Ward Abbott) and Gabriel Mann (Danny Zorn) all re-create their old roles.
Paul Greengrass takes over the direction from Doug Liman, who stays on as producer, and establishes his Supremacy too. With his jittery, documentary-style realist filming, it's a nerve-jangling winner.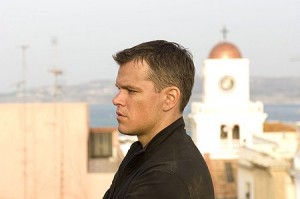 Damon looks good to go for a third movie. And so he did in 2007, filming the last movie in Ludlum's original trilogy, The Bourne Ultimatum, also with Greengrass.
Damon's stand-in, personal trainer and chef all get credits, so he must have been well looked after!
It was announced on 16 September 2014 that Matt Damon and director Paul Greengrass are making a return to the Bourne franchise in a new movie due for the July 1 2016 release date slotted by Universal for the planned sequel to Jeremy Renner's 2012 spinoff The Bourne Legacy as special agent Aaron Cross. It is Jason Bourne, released in the UK on 27 July 2016 and the US on 29 July 2016.
© Derek Winnert 2013 Classic Movie Review 251
Check out more reviews on http://derekwinnert.com/