The Bourne Legacy *** (2012, Jeremy Renner, Rachel Weisz, Edward Norton) – Movie Review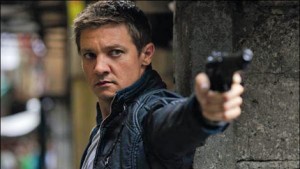 Jeremy Renner inherits the mantle of Matt Damon, although not his character, as the grimly resourceful hero-on-the-run for the 2012 fourth episode in the still-hot Bourne franchise.
Building on the success of his breakthrough performances in The Hurt Locker, The Town, Avengers Assemble and Mission: Impossible – Ghost Protocol, Renner proves a supremely tough, intense, manly-looking action hero and leading man. He plays Aaron Cross, a physically and mentally enhanced special agent, one of six participating in a devilish US military programme called Outcome.
There's just one trouble, though. The agents need their meds every day, and this brings Renner to Rachel Weisz, as Doctor Marta Shearing, one of the team of medics and researchers helping to operate the scheme in America.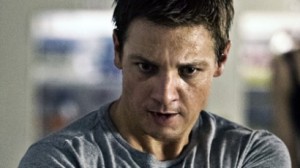 When Jason Bourne (remember him at all?) blows the whistle on the whole caboodle (that would be last time in 2007's The Bourne Ultimatum), evil ex-US Air Force Colonel Eric Byer (an exceptionally grouchy-looking Edward Norton) orders his forces to eliminate all the participants in Outcome. With bodies collapsing in the lab all around her at the hands of a relentless assassin, Weisz is saved by Renner and they rush off on the run to Manila, the Philippines, hotly pursued by Norton and co and some other all-purpose terminating super-agent.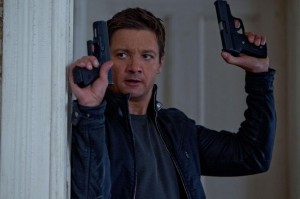 So, with no Jason Bourne, do we care cares about the outcome of the Outcome? Yes, we kinda do. The fact that the espionage plot, action, globe-trotting and dialogue are all taken so properly seriously makes it all credible and exciting. The many action scenes ­– including a brilliant gunfight, a rooftop race and the near-on-half-hour mototorbike chase climax – are in the spirit of the edge-of-seat, sweaty-palm excitement the series has defined for a whole decade.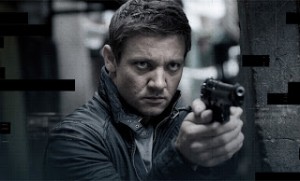 If the movie definitely misses Bourne and Damon, it still has its many plus points. It cost a fortune ($135million), so it looks glossy and expensive, and that budget allows the kind of spectacular hardware, explosions, effects and photography – and incredible daredevil stunts – that are worth the price of the ticket. All that's great, but maybe spy thrillers like this ought to be much more medium budget to keep their sense of reality. The Bourne series needs more of a classy B-movie, indie, noirish feel if it's to continue, not to seek to out-Bond 007.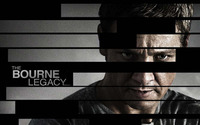 The cast's more than fine: athletic Renner exudes inner rage and torment and runs like a possessed demon, Weisz emotes anxiety and sincerity nicely, Norton has a good line in corporate villainy, Scott Glenn's useful as Ezra Kramer and Stacy Keacy exudes old dude smug evil as his boss, retired US Navy Admiral Mark Turso.
But thank goodness, writer-director Tony Gilroy has been ingenious enough to fashion a parallel story concurrent with the familiar Treadstone one we've already followed in the original trilogy and they haven't cast Renner as Jason Bourne. This brings some fresh air and new characters to the saga – but of course has another big plus.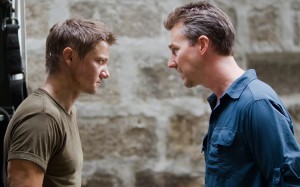 The film shows that Jason Bourne is still kicking around in the Bourne franchise universe, even if we only see him in photos and hear him and his mysterious fate is spoken of. So the door is still open. There's no reason, if the Hollywood folk can all agree, for Jason not to return, along with Matt Damon and director Paul Greengrass – and hopefully with a story that is actually based on one by Robert Ludlum or his writing successors.
It was announced on 16 September 2014 that Matt Damon and director Paul Greengrass are making a return to the Bourne franchise in a new movie due for the July 1 2016 release date slotted by Universal for the sequel to Jeremy Renner's 2012 spinoff The Bourne Legacy as special agent Aaron Cross.
© Derek Winnert 2013 Movie Review
Check out more reviews on http://derekwinnert.com/