The Bourne Identity ***** (2002, Matt Damon, Franka Potente, Chris Cooper, Brian Cox) – Classic Movie Review 17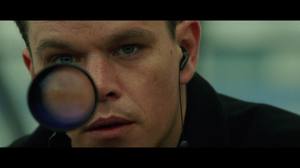 A fit, muscled-up Matt Damon plays tough spy Jason Bourne to the manner born in the 2002 movie that turned him into a grown-up star and established itself as a classic spy thriller and rival to James Bond. Damon said it's a 'no acting required' role. Not so. It's great to have an action hero who can act. That's what gives this film its class.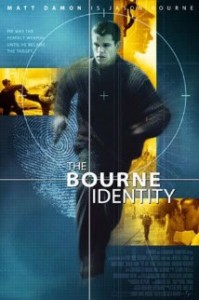 In a loose adaptation that respects the spirit rather the details of the original, Robert Ludlum's clever novel gets a smart new coat of paint in a dazzling Hitchcock-style thriller that opens with Damon's Bourne being pulled by fishermen from the Mediterranean half-dead with two bullet holes in his back and suffering from amnesia. The kindly fisherman operates on him, and slowly nurses him back to health, gives him money and puts him ashore in Italy.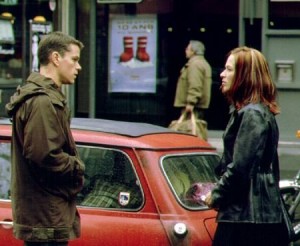 A clever laser-device clue hidden in a bullet hole in his back leads Bourne to a bank-vault deposit-box in Zurich, where he finds six passports with separate identities, Jason Bourne among them, and a huge stash of cash. He's attacked in the US embassy, but escapes just in time by bribing a German punk girl, Marie (Franka Potente, from Run Lola Run) ten grand to drive him to Paris in her red mini, plus ten more grand when they get there.
Bourne just wants to live long enough to discover his identity but he's being hunted by Chris Cooper and Brian Cox's devious CIA agents Conklin and Abbott, who want to put him permanently out of action to save their careers after he's failed to assassinate an African leader called Wombosi (Adewale Akinnuoye-Agbaje).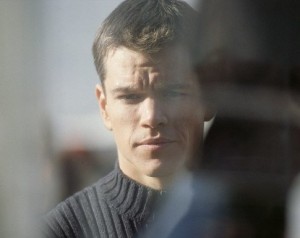 Confused? For a while, you will be, in this high-octane, top-calibre action thriller entertainment that runs in top gear for two hours, and finds time for several brilliant action sequences, great stunts, tense spy game scenes, and one of the cinema's most nail-biting car chases.
It is cracking, nerve-jangling stuff, with a great cast (Chris Cooper, Brian Cox, Clive Owen as the marksman The Professor, Julia Stiles as CIA clean-up agent Nicolette, Gabriel Mann as agent Zorn), an inspired screenplay by Tony Gilroy and William Blake Herron, a brilliant score by John Powell and on-fire direction by Doug Liman. If you're looking for a thinking-person's action movie, look no further.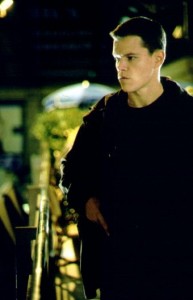 There are a couple of other Ludlum novels in the series, so we all hoped for a sequel – Bourne Again? It happened in 2004 with The Bourne Supremacy and again in 2007 with The Bourne Ultimatum, both with Damon and directed by Paul Greengrass.
It was announced on 16 September 2014 that Matt Damon and director Paul Greengrass are making a return to the Bourne franchise in a new movie due for the July 1 2016 release date slotted by Universal for the sequel to Jeremy Renner's 2012 spinoff The Bourne Legacy as special agent Aaron Cross. It is called just plain Jason Bourne (2016), released in the UK on 27 July and the US on 29 July.
Richard Chamberlain played Bourne in the first version of The Bourne Identity, a highly popular TV series, in 1988.
© Derek Winnert 2013 Classic Movie Review 17
Check out more reviews on http://derekwinnert.com/