The Borrowers ***½ (1997, John Goodman, Jim Broadbent, Celia Imrie, Mark Williams, Hugh Laurie) – Classic Movie Review 4219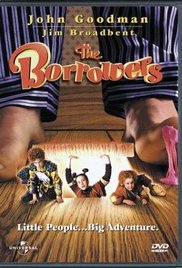 Director Peter Hewitt's charming and delightful 1997 movie version of Mary Norton's famed children's classic is that rarest of films that exerts its appeal on both children and adults alike.
A sleek and plush picture is perfectly cast, with three of comedy's most appealing scene-stealers slipping into their roles effortlessly: Jim Broadbent and Celia Imrie as Pod and Homily Clock, the father and mother of the four-inch family who live under the floorboards and John Goodman as Ocious P Potter, the scheming lawyer who wants to demolish their house.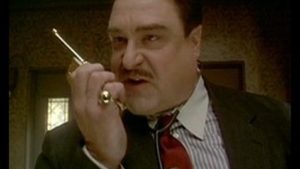 There is charm galore in the sweet, old-fashioned story, the direction ideally captures the original's mood and tone, and it is all realised in a gift-wrapped package with gorgeous cinematography, seamless visual effects and the handsomest of productions. Children will adore it and adults will feel about 10 again.
Also in the cast are Hugh Laurie as Police Officer Steady, Mark Williams, Bradley Pierce, Flora Newbigin, Tom Felton as Peagreen Clock, Ruby Wax as the town hall clerk, Raymond Pickard, Aden Gillett, Doon Mackichan, Andrew Dunford, Bob Goody, Patrick Monckton, Dick Ward, Alex Winter and George Yiasoumi.
© Derek Winnert 2016 Classic Movie Review 4219
Check out more reviews on http://derekwinnert