The Black Scorpion ** (1957, Richard Denning, Mara Corday, Carlos Rivas) – Classic Movie Review 3917
'Every Horror You've Seen on the Screen Grows Pale Beside the horror of The Black Scorpion!' Director Edward Ludwig's amusingly feeble 1957 Warner Bros horror film stars Richard Denning and Mara Corday as American geologist Hank Scott and his pal Teresa Alvarez.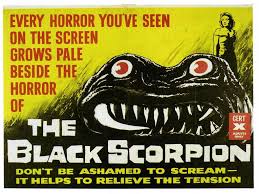 It is a daft Them!-style monster movie about an attack of the giant scorpions freed from underground caverns in a Mexican volcano by a series of volcanic eruptions. The giant scorpions wreak havoc in the rural countryside and then threaten to demolish Mexico City. It's up to Hank and Teresa to save the day.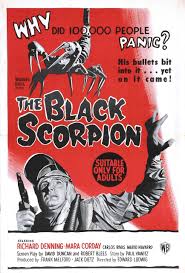 Exciting though this idea may be on paper, alas there is no sting in the tale and the acting is creaky and feeble in cardboard characterizations cruelly exposed in David Duncan and Robert Blees's feeble screenplay.
But the movie is saved by its kitsch appeal and the goodish animated special effects from the legendary, masterly Willis O'Brien. That giant worm with the octopus-like arms is a prop from O'Brien's unused spider pit sequence from the original King Kong (1933).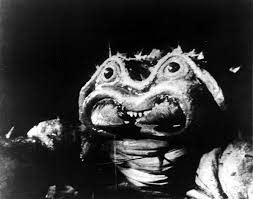 Also in the cast are Carlos Rivas, Carlos Múzquiz, Pascual Peña, Fanny Schiller, Pedro Galván, Arturo Martínez and Mario Navarro.
© Derek Winnert 2016 Classic Movie Review 3917
Check out more reviews on http://derekwinnert.com