The Big Boss [Táng Shān Dà Xiōng] *** (1971, Bruce Lee, Maria Yi, James Tien, Tony Liu) – Classic Movie Review 4456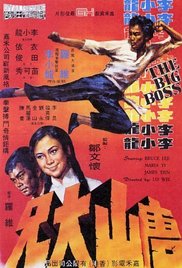 Bruce Lee shows off his kung-fu prowess to great, exciting advantage in writer-director Lo Wei's otherwise mundane and predictable 1971 Hong Kong martial arts cult action thriller.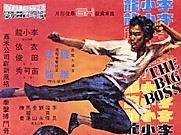 Lee plays Cheng Chao-an in a familiar story in which he moves from mainland China to Thailand to live with his cousins and work in an ice factory where they begin to disappear mysteriously. Though Cheng has sworn to his family an oath of non-violence, he has to break it to take on the villainous Big Boss. James Tien plays Cheng's cousin Hsu Chien.
It was Lee's first major film, and written to star James Tien, who was demoted when Lo Wei replaced original director Ng Kar-seung. Hugely impressing in the main role, Lee became a star.
Fist of Fury followed in 1972.
© Derek Winnert 2016 Classic Movie Review 4456
Check out more reviews on http://derekwinnert.com