The Basketball Diaries **** (1995, Leonardo DiCaprio, Lorraine Bracco, Marilyn Sokol, Mark Wahlberg, Juliette Lewis, Michael Imperioli, Bruno Kirby) – Classic Movie Review 815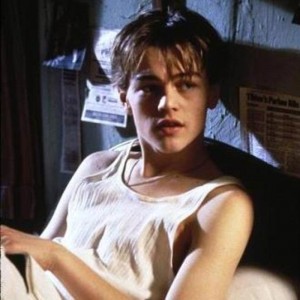 Jim Carroll's unflinching 1978 memoirs of his brutal New York streetlife adolescence in the Sixties, which emerged through both literature and music, are reinterpreted, rivetingly if rather hesitantly and shakily, on film here in director Scott Kalvert's 1995 druggie biographical drama.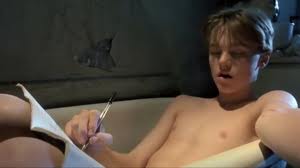 The 21-year-old Leonardo DiCaprio plays – very intensely and compellingly – the disaffected young Carroll, one of four Catholic basketball-player schoolboy buddies. The drug-taking, rebellious Carroll is kicked off his seemingly unbeatable high school basketball team, expelled from school and thrown out by his befuddled mother (Lorraine Bracco), who's at the end of her tether. It doesn't help that his best friend Bobby (Michael Imperioli) is dying of leukaemia.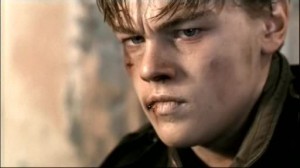 His sole escape from the harsh reality of the streets is the heroin he steals, robs and prostitutes himself for. But he keeps on writing as he spirals downwards into drug addiction, causing his journal entries to turn surreal, mirroring his life of mindless crime, deprivation and despair. A stint in Riker's Island juvenile reformatory and his written account of a life spinning out of control combine to help rescue him from complete annihilation.
With the help of Reggie (Ernie Hudson), an older neighbourhood friend Carroll picked up a basketball game with occasionally, he is able to start his long journey back to sanity.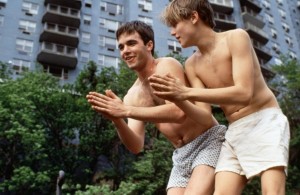 Fascinating though this film is, with many strong emotional scenes, dedicated performances and a convincing Sixxties New York streetlife atmosphere, it is also uneven, harrowing, depressing and finally slightly unfulfilling. Along with subject and direction, it's the performances, especially DiCaprio's strong central appearance, that really carry it.
There's an unfortunate hint of anti-gayness in the scenes involving the basketball coach character, Swifty (Bruno Kirby), whom Carroll beats up when he persists in trying to seduce him. Stephen Lang declined to play Swifty, claiming the script misrepresented the book, but the role was subsequently toned down.
The 24-year-old Mark Wahlberg (Mickey), Patrick McGaw (Neutron), James Madio (Pedro) and Juliette Lewis (Diane Moody) are in the fine cast.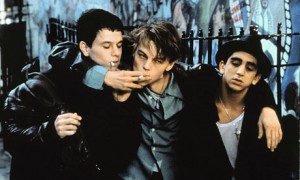 The screenplay is by Bryan Goluboff, who somehow does not quite capture the beauty, poetry and brutal honesty of Carroll's infamous book. It frustrated fans of the book that some events are changed, new characters are invented and different plotlines added. Carroll was quoted as 'unpleased' with the result.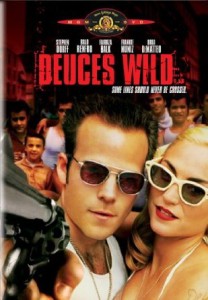 Kalvert's only other film as director is Deuces Wild (2002) with Stephen Dorff and Brad Renfro. He also directed thee Form… Focus… Fitness, the Marky Mark Workout video (1993). Goluboff wrote and directed Beware the Gonzo in 2010.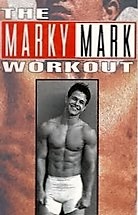 Jim Carroll: 'When I was young, eight or so, I tired making friends with God by inviting him to my house to watch the World Series … He never showed.' He died on60, of a heart attack.
In 1988 River Phoenix said he wanted to make The Basketball Diaries but eventually ducked it, feeling he was to old to play a 15-year-old, and wanting to broaden his range with more adult roles. Though actually too old too, DiCaprio looks and is just right for the part here in 1995. He was 40 on November 11 2014.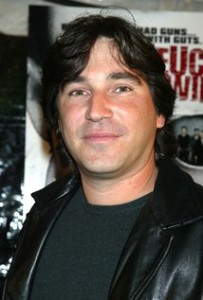 Director Scott Kalvert was found dead at the age of 49 at his home in Woodland Hills, California, on March 5 2014. It was being investigated as a suspected suicide.
© Derek Winnert 2014 Classic Film Review 815 derekwinnert.com