The Autopsy of Jane Doe *** (2016, Emile Hirsch, Brian Cox, Ophelia Lovibond, Michael McElhatton, Olwen Kelly) – Movie Review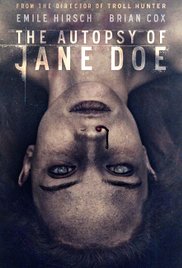 Brian Cox and Emile Hirsch play Tony and Austin Tilden, unlikely father and son coroners, who receive from the New England town sheriff (Michael McElhatton) an unknown homicide victim who has no apparent cause of death.
It all gets more and more bizarre as they spend the night trying to identify the beautiful young Jane Doe and unlock her secrets. Austin's girlfriend Emma (Michael McElhatton) arrives to be shown round the morgue and taken off for a nice night out, till the body arrives and Austin decides to stay with dad to help him out. Dad is mega capable and knowledgeable, but it does turn out that he needs his son's help. Emma is supposed to return in a couple of hours or so.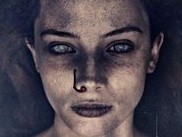 There is plenty of creepy, mysterious atmosphere, and there is good autopsy detail providing riveting sawing, chopping and hacking scenes, while Cox and Hirsch give excellent, intense, credible performances, overcoming their unlikely and sharing nice rapport.
André Øvredal, the director of Trollhunter, keeps this trashy but classy B-movie horror thriller plenty tense and scary, adding enough black humour to keep it entertaining. The mysterious first hour is better than the horrific last half hour. It would be better as a straight noir thriller, but that's fairly obviously from quite early on not what we have here.
Though what actually we have is the film's core mystery, and it is kept pretty well under wraps for most of the movie. So, good! Maybe the revelation and the ending are a bit rushed and thin, but they are good enough.
Olwen Kelly has the unenviable task of playing the corpse. It's a nasty sort of job but she does it well, and somebody's got to do it.
© Derek Winnert 2016 Movie Review
Check out more reviews on http://derekwinnert.com