The 9th Life of Louis Drax ***½ (2016, Jamie Dornan, Aiden Longworth, Sarah Gadon, Molly Parker, Aaron Paul, Barbara Hershey, Oliver Platt) – Movie Review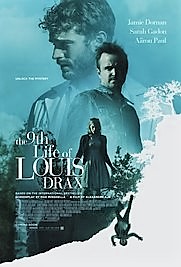 Jamie Dornan stars as Dr Allan Pascal, who is drawn into the mystery of his coma patient, accident-prone nine-year-old Louis Drax (Aiden Longworth), who has suffered a lifetime of curious mishaps culminating in his near-fatal fall off a cliff.
The boy's alluring but fragile and tense mother Natalie (Sarah Gadon) turns up at the hospital, and is soon starting an affair with the married doctor. A tough female cop Dalton (Molly Parker) turns up to investigate, and the police are out searching for the missing father (Aaron Paul), who was also at the scene of the cliff fall with the mother and is the prime suspect. The grannie (Barbara Hershey) also turns up at the hospital. Meanwhile coma boy tells us the story of working with a canny psychologist, Dr Perez (Oliver Platt), who sometimes uses hypnosis.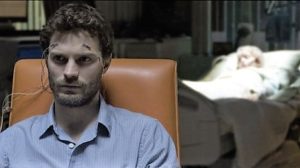 It is intriguing that the boy in the coma tells his story, while reality mixes with fantasy and the sixth sense in this fascinating mystery thriller. Director Alexandre Aja very nearly pulls of this very difficult to film material, with the movie gaining hold, command and confidence as it goes along. That goes for the actors too, who are all well cast and capable. Dornan does well in a smouldering low-key star turn and both Gadon and Platt grab the attention.
If it doesn't quite work 100 per cent, it gets full marks for trying, and makes engrossing viewing at the smart end of popular film-making. Aja manages plenty of suspense and a lot of visual style, keeping the film moving and involvingly paced, and there's a good score by indie rock musician Patrick Watson.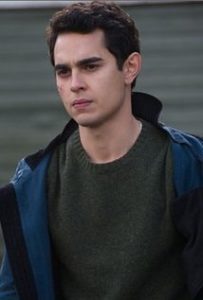 Anthony Minghella was preparing to film Liz Jensen's novel at the time of his death, but the project has been picked up by his son, Max Minghella, who writes the screenplay in his screen writing debut, as well as produces. Max Minghella appeared in Alexandre Aja's 2013 Horns.
© Derek Winnert 2016 Movie Review
Check out more reviews on http://derekwinnert.com