The 40 Year-Old Virgin **** (2005, Steve Carell, Catherine Keener, Paul Rudd, Elizabeth Banks, Leslie Mann, Jane Lynch) – Classic Movie Review 530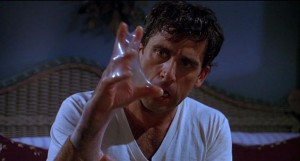 Steve Carell raises a whole a lot of laughs as the title 40-year-old virgin whose wacky work buddies (Paul Rudd, Seth Rogen and Romany Malco) help him to start up his love life and finally get laid after he lets the secret of his sex-free life accidentally slip out during one of their poker games.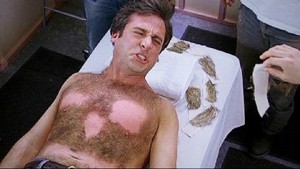 The guys bring on the big laughs and Catherine Keener brings a lot of welcome warmth and charm to this otherwise crude but hilarious comedy as a nice, kind divorcée mom whom Andy meets along the way and falls head over heels for.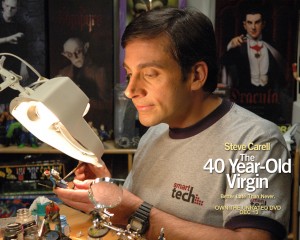 Carell writes the clever screenplay with the director Judd Apatow, and it is full of funny ideas and situations, but it is very obvious that a lot of this 2005 movie was improvised by the talented actors while shooting. Apatow keeps control of everything and everybody admirably.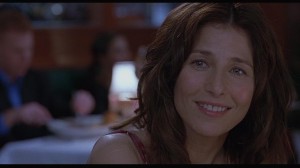 Elizabeth Banks, Leslie Mann and Jane Lynch also score big time as Beth, Nicky and Paula. But it is Carell's show and it is still probably the funniest movie that he has made.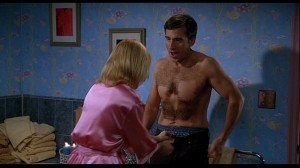 Three versions: (cut) and (unrated).
© Derek Winnert 2013 Classic Film Review 530 derekwinnert.com