Teenage Mutant Ninja Turtles: Out of the Shadows *½ (2016, Megan Fox, Will Arnett, Laura Linney, Stephen Amell, Tyler Perry) – Movie Review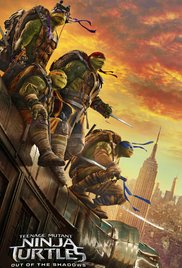 Complete with drossy dialogue and a warmed-up feel, director Dave Green's lazily plotted 2016 sequel strands its actors in acres of soulless CGI in this disappointing follow-up to Teenage Mutant Ninja Turtles (2014).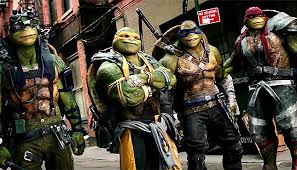 Top billed Megan Fox has a thankless task in an under-written role as as TV reporter April O'Neil and Will Arnett is also back, providing the comedy turn as Vernon Fenwick. It's a bit sad to see Laura Linney in these reduced circumstances as police Chief Vincent, though Stephen Amell is about right as new hero Casey Jones. All four actors are good and game for it, and I'd like to see them together in a different movie.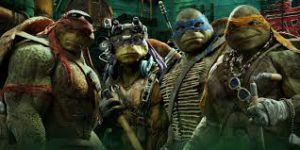 The villainous Shredder (Brian Tee) is freed from captivity and gets help from mad scientist Baxter Stockman (Tyler Perry) and his mutated henchmen Bebop (Gary Anthony Williams) and Rocksteady (Stephen Farrelly) to take over the world. The Turtles also confront the notorious warlord Krang (voice of Brad Garrett).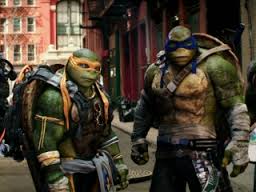 Trying to give good value, it runs to 112 minutes, but that turns out to be way over-length for this meagre show. It is basically a small kids' show, but overlaid with a lot of comic-book violence and mayhem to try to appeal to adults, and somehow it gets caught between the two audiences, too strong and too weak at the same time. It has a 12 certificate, by the way.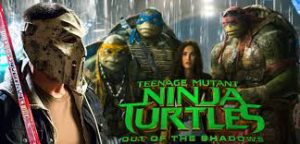 The déjà vu plot is boring and repetitive and more or less the same as the last one, with similar fight and chase sequences. There's not much of a story, so there's not much of a story arc, and, after a lot of 'and then', 'and then', it just seems to wrap up suddenly and end abruptly. It makes for a dull two hours. It's time to call time on the Turtles movies.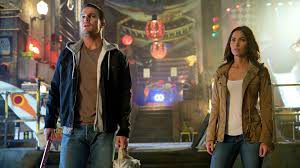 On the plus side, the CGI and production are seamless, The Turtles do look amazingly realistic in computer animated motion capture, and the generic action is quite fun. You can see a lot of money has been spent on it ($135million) and it's pretty much all up there on screen.
© Derek Winnert 2016 Classic Review
Check out more reviews on: derekwinnert.com