Sweet Smell of Success ***** (1957, Burt Lancaster, Tony Curtis, Susan Harrison) – Classic Movie Review 162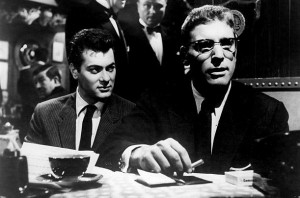 'I'd hate to take a bite out of you, you're a cookie full of arsenic.'
Director Alexander 'Sandy' Mackendrick's no-holds-barred portrait of ruthless New York gossip columnists was a critical and box office flop in 1957. But it's now rightly hailed as one of the all-time great American movies, with career-best performances from Burt Lancaster and Tony Curtis.
Lancaster is on breathtaking form as a vicious gossip writer, the incredibly powerful and influential New York newspaper columnist J J Hunsecker, who relishes taking sadistic pleasure in destroying the lives of Broadway show people in the news. He makes and breaks careers like an evil demon. These were the days when a newspaper columnist could have 60 million readers!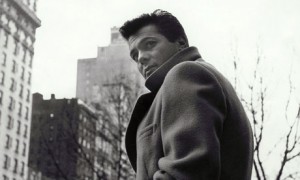 And Curtis matches him as his sleazy minion, the unscrupulous but weaselly press agent Sidney Falco, who is always eager to do whatever it takes to please him. This time, Hunsecker has something personal in mind. He wants Falco to smash his sister (Susan Harrison)'s romance with a jazz musician (Martin Milner) to prevent them getting married. By fair means or foul. So Falco gets to work and smears the squeaky clean musician.
There's the classiest of work in all departments here. It starts with a peerless script. North by Northwest scriptwriter Ernest Lehman wrote the incisive, searing, sizzling screenplay, based on his own novella. When he had to withdraw late on because of a stomach illness, distinguished American playwright Clifford Odets stepped in to top it off.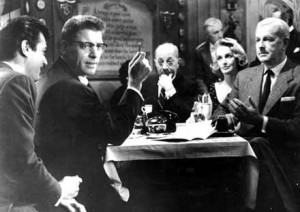 Lancaster (one of the executive producers) threatened to beat Lehman up. But Odets' re-writes are crucial improvements, with the author re-writing scenes daily throughout the shoot. The result is overflowing with great, clever dialogue, much of which is down to the final polish of Odets.
Then there's the brilliant acting of the two on-fire stars at their absolute finest, leading a high-quality ensemble cast. Lancaster does cold, brutal and ruthless amazingly chillingly; Curtis does reptilian slimy amazingly creepily. It's quite incredible how they're both so magnetic and electric here ion a perfect double act. Let's relish this acting banquet.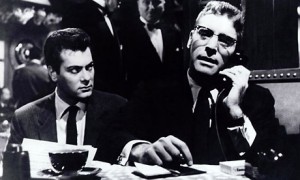 Harrison and Milner even make a lot of not very promising roles as the young leads. And the small roles are neatly fleshed out by the support actors, right down to the tiniest parts.
Next, former Ealing studios director Alexander Mackendrick digs deep and turns up the heat, emotionally and atmospherically. It's an impeccable piece of work. Then there's an exciting jazz-based score by Elmer Bernstein, one of cinema's great composers on thrilling form. And finally there's the dazzling, film noir-style black and white cinematography by James Wong Howe, capturing the whole essence and flavour of a buzzy, intimidating New York by night.
The low budget of $600,000 rocketed to $2,600,000 and money was lost when the film flopped at the box office. Lancaster blamed Lehman, but the real reason is that 1957 audiences just didn't want to spend time with these nasty characters. Today, of course, nasty is the new nice.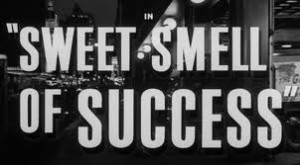 It damaged Mackendrick's career, but there is a happy ending: he became dean of the film department of the California Institute of Arts in 1969.
Curtis is always ready with a light for Lancaster's cigarette: Lancaster (as J J Hunsecker) says famously to Curtis (as Sidney Falco): 'Match Me, Sidney!'
Hunsecker is supposedly based on real-life New York newspaper columnist Walter Winchell.
© Derek Winnert 2013 Classic Movie Review 162 
Check out more reviews on http://derekwinnert.com