Sweet Dreams [Fai bei sogni] **** (2016, Valerio Mastandrea, Bérénice Bejo, Guido Caprino, Emmanuelle Devos) – Movie Review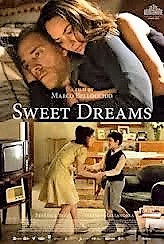 The 76-year Italian director Marco Bellocchio marches triumphantly on with this haunting reflection on childhood and the Mother, Mama. As we know, Italian men believe that all women are whores, except their own mother, who is a saint. 
This is the story of a nine-year-old Turin boy, whose beloved Mama is suddenly taken away from him. The priest tells him she has asked God to go to Heaven. The boy's father says that she came in to kiss him goodnight while he was sleeping and had a sudden unexpected heart attack and died.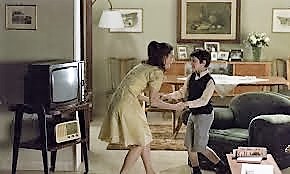 The boy, Massimo is much troubled, and so, later in the film, is the middle-aged man Massimo, now a newsman, and played by Valerio Mastandrea. It turns out that both the priest and the father lied to the kid, and we are going to spend a couple of hours or so finding out the whys and wherefores. The lies, well intentioned though they may be, have made Massimo's life even more difficult to bear.
Bellocchio takes the long, scenic route to the truth, but it is a lovely, beautiful journey, with a moving climax. Everything about Sweet Dreams is perfectly formed. I suppose it is a small film, small but perfectly formed, but everyone with a love of Italy, the Italians or mothers should see it – and perhaps weep.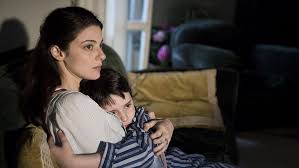 [Spoiler alert] It does have a bitter-sweet happy ending, which you deserve and need after a 134 minute film. Bellocchio has produced another masterwork. He's so good with actors too. Mastandrea underplays to great effect and the two boys playing the nine-year-old and teenage Massimo are wide-eyed perfect. Bérénice Bejo pops in sweetly as the doctor who helps middle-aged Massimo through his panic attack and life crisis.
The immensely self-confident screenplay by Bellocchio, Valia Santella and Edoardo Albinati is based on a novel by Massimo Gramellini. Bellocchio's use of music, pop and soundtrack, and movie clips is essential to enjoyment and understanding.
Bellocchio's film debut and first success was Fists in the Pocket [I pugni in tasca] right back in 1965.
© Derek Winnert 2016 Movie Review
Check out more reviews on http://derekwinnert.com