Sweet Charity ***** (1969, Shirley MacLaine, Chita Rivera, Paula Kelly, Stubby Kaye, Sammy Davis Jnr, John McMartin, Ricardo Montalban) – Classic Movie Review 426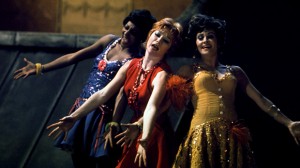 Shirley MacLaine gives an exhilarating, ultra-dynamic star performance as Charity Hope Valentine in director Bob Fosse's superlative 1969 film version of the great 1960s Broadway hit musical by Cy Coleman (music) and Dorothy Fields (lyrics). It's a racy show, naughty but nice.
MacLaine is truly wonderful, an extraordinary bundle of energy and fizzy talent as a 'hostess' in a sleazy New York dance hall who dreams of wedded bliss but is jilted by all and sundry. And it's incredible that she's aces in all three departments as actress, singer and dancer.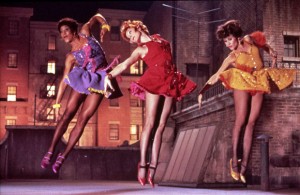 Chita Rivera, Paula Kelly, Stubby Kaye and Sammy Davis Jnr are all exactly on the nail, too. Ricardo Montalban, John McMartin and Ben Vereen are also notable in the cast.
But this is very much a Bob Fosse show. Dancer-choreographer Fosse directs (in his movie director début) with the most spectacular imagination, consummate skill and splashy artistry.
Screenwriter Peter Stone loyally adapts Neil Simon's book, based in turn on Federico Fellini's 1957 film screenplay Nights of Cabiria.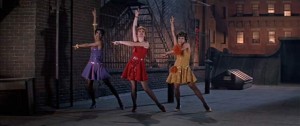 The many arousing musical highlights include MacLaine with Rivera and Kelly in the showstopper 'Hey, Big Spender', Sammy Davis Jr as an evangelist leading 'The Rhythm of Life', MacLaine's 'If They Could See Me Now', 'Better Than This', 'I'm a Brass Band', 'Where Am I Going?'and Kaye's 'I Love to Cry at Weddings'. Is this a glorious show, or what? And Fosse turns it into an absolutely first-class movie musical.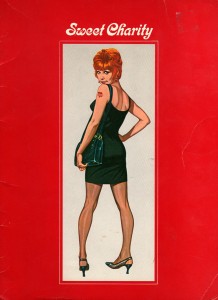 But weirdly it wasn't a hit and was largely neglected on release. Was it too racy? Or was it just too long? Originally it run a massive 153 minutes, but a cut version for second-run cinema screenings runs 20 minutes shorter than the original cut at 133 minutes. This version often plays on TV. British TV shows the alternate happy ending that Fosse abandoned as too corny.
Three Oscar nominations – for Cy Coleman's score, Edith Head's costumes and Alexander Golitzen's art direction – but no wins.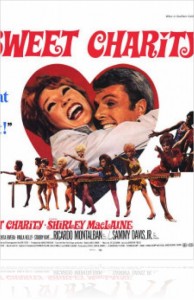 Full title: Sweet Charity: The Adventures of a Girl Who Wanted to Be Loved.
The original Broadway production, directed and choreographed by Fosse, opened at the Palace Theatre on January 29 1966 and ran for 608 performances.
MacLaine's uncredited dance double later became a famous porn actress under the stage name of Georgina Spelvin.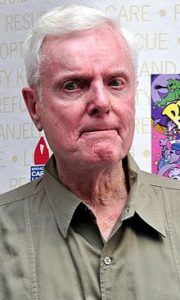 John McMartin died on 6 July 2016, aged 86. He came of note in the 1966 Broadway musical Sweet Charity in a Tony-nominated performance as the nebbish accountant Oscar, which he reprises in the movie. He was a noted character actor in many films such as All the President's Men (as Foreign Editor), Kinsey (as Huntington Hartford) and A Shock to the System (as the Michael Caine characters's friend George Brewster).
© Derek Winnert 2013 Classic Movie Review 426
Check out more reviews on http://derekwinnert.com/