Sweeney Todd: The Demon Barber of Fleet St ***** (2007, Johnny Depp, Helena Bonham Carter, Alan Rickman, Timothy Spall, Jamie Campbell Bower, Sacha Baron Cohen) – Classic Movie Review 249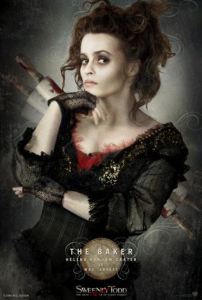 Stephen Sondheim's all-time-great stage musical falls into perfect hands as director Tim Burton polishes this gleaming gem of the theatre into a movie masterpiece.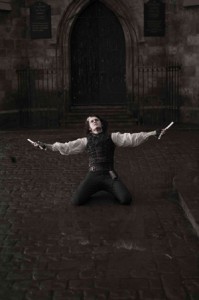 Singing and acting up a storm, Johnny Depp gives a cutting edge performance as Benjamin Barker, aka the Victorian mad barber Sweeney Todd, who gets into some close shaves as he seeks revenge on London's evil Judge Turpin. Taking it all in deadly earnest and trilling sweetly, Depp just couldn't be better. His 2008 Golden Globe for Best Actor in a Musical or Comedy is oddly his first major award ever, though unfortunately his Oscar nomination didn't turn into a win.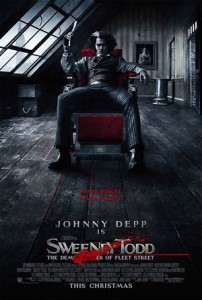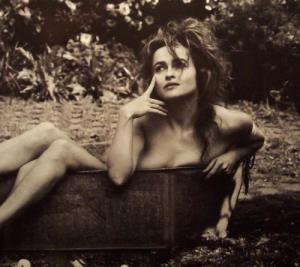 Three other performers who just couldn't be better are Alan Rickman as the sinister Judge Turpin who nurses a secret and dark unrequited passion for Todd's young daughter Johanna (Jayne Wisener), Timothy Spall as his colleague, the fussy, creepy Beadle, and Helena Bonham Carter as the crazy pie-maker Mrs Lovett, who's in love with her new tenant Mr Todd. Even Sacha Baron Cohen is surprisingly funny and effective as dodgy primper Signor Adolfo Pirelli, a man with one of those offensive Dolmio ad stereotype accents.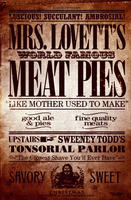 And what an amazing production this is! Let's hear it for the Oscar-winning art direction by Dante Ferretti and set decoration by Francesca Lo Schiavo, with all those marvellous sets created in Britain's Pinewood Studios and the Motion Picture Company's extraordinary visual effects, far better than their Oscar-winning work for The Golden Compass. Colleen Atwood's costume design and Ivana Primorac's makeup and hair also deserve special mention, both Bafta nominated.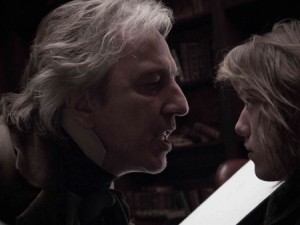 The only real downside of this glorious film is that around half-a-dozen songs from the stage show have been cut out, while several others appear in only an abridged form. This may be frustrating for those who know and love the musical. Others might like the way it rushes the action along, sidelining the admittedly rather limp and lame romance between Johanna and Todd's young shipmate Anthony (Jamie Campbell Bower) and keeping the focus firmly on Johnny Depp.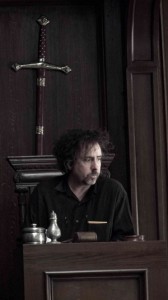 A little warning for the fainthearted: commendably, it doesn't let up on the gore. It's a horror movie musical, and Burton keeps the faith with it.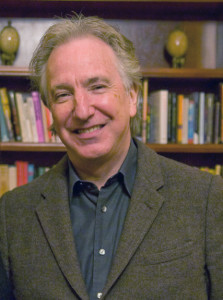 Alan Rickman died on 14 January 2016 at the age of 69. He shot to stardom in 1988 as Hans Gruber in Die Hard and as the Sheriff of Nottingham in Robin Hood, Prince of Thieves, and won BAFTA, Golden Globe, Emmy and Screen Actors Guild awards in a glittering career that began in the late 1970s.
Rickman's other film roles include Professor Snape in Harry Potter, Jamie in Truly, Madly, Deeply, Colonel Brandon in Ang Lee's 1995 film Sense and Sensibility, P. L. O'Hara in An Awfully Big Adventure and Judge Turpin in Sweeney Todd: The Demon Barber of Fleet Street, as well as roles in Love Actually, Dogma, Galaxy Quest and Perfume.
© Derek Winnert 2013 Classic Movie Review 249
Check out more reviews on http://derekwinnert.com