Suspiria **** (1977, Jessica Harper, Alida Valli, Joan Bennett, Stefania Casini, Flavio Bucci, Udo Kier) – Classic Movie Review 4276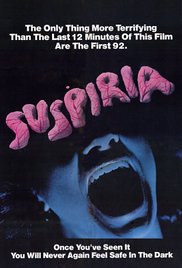 Co-writer/ director Dario Argento's iconic 1977 Italian Gothic horror movie is an extremely scary, effective shocker from the Italian horror maestro.
Jessica Harper stars as a naive American dancer called Suzy Bannion who arrives from New York at a ballet school in Freiburg, Germany, where students are being violently murdered by a couple of evil old witches (played by Alida Valli and Joan Bennett) who are running a coven.
Bennett is supposed to be head of the school but of course she is way too busy organising her coven to be doing much teaching. This is fortunate, because organising covens is much more interesting for horror movies than doing teaching.
Argento manages his movie with lots of style to spare, what with Luciano Tovoli's virtuoso cinematography and Argento's thrilling score, good gross effects, and some terrifying moments.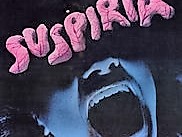 Argento and Daria Nicolodi's screenplay is based on the book Suspiria de Profundis by Thomas De Quincey. Nobody really expects these stories to be anything but preposterous, and it is more than enough that it manages to be believable on its own terms.
It runs 98 minutes but there is a cut TV version.
Also in the cast are Stefania Casini, Udo Kier, Flavio Bucci, Miguel Bosé, Susanna Javicoli, Jacopo Marian, Eva Axén, Giuseppe Transocchi, Barbara Magnofoli and Rudolf Schündler.
Suspiria is Latin for sigh, sospiro in Italian.
A remake is on the way in 2018 with Chloe Moretz, Dakota Johnson and Tilda Swinton, directed by A Bigger Splash helmer Luca Guadagnino.
The 40th anniversary revival of Suspiria plays in the 2017 London Film Festival's Cult section. The film has been recently restored in 4K from the original camera negative and intermediate negative elements.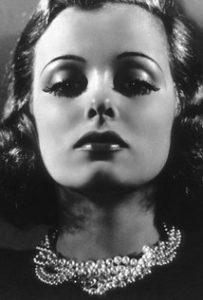 It proved Hollywood legend Joan Bennett's last cinema film, aged 67, playing Madame Blanc, though she made three more TV movies before her death in 1990, aged 80.
© Derek Winnert 2016 Classic Movie Review 4276
Check out more reviews on http://derekwinnert