Summer Wishes, Winter Dreams **** (1973, Joanne Woodward, Martin Balsam, Sylvia Sidney, Ron Rickards, Dori Brenner, Tresa Hughes) – Classic Movie Review 4251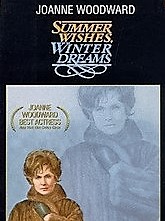 Joanne Woodward is superb as Rita, a middle aged, menopausal New York City homemaking mother who falls apart when her mother (Thirties star Sylvia Sidney in her first film for 17 years) dies suddenly. Rita's emotional crisis forces her to re-examine her life and her relationships with her husband, alienated daughter Anna (Dori Brenner) and estranged son Bobby (Ron Rickards), as well as confront her feelings about her mother.
She sets off for Europe with her dull but warm-hearted, good-natured eye doctor husband (Martin Balsam), who returns to the battlefield at Bastogne where he fought in World War Two. There they both find peace of mind and a sense of calm, closure and equilibrium.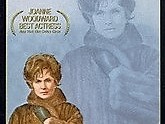 Stewart Stern's stern screenplay is not easy stuff, but it is very affecting and beautifully played by all the three principals. Rightly, both the women were Oscar-nominated, Woodward as Best Actress and Sidney as Best Supporting Actress, but Balsam is just as good. Woodward won the Bafta as Best Actress.
Lovingly directed by Gilbert Cates in 1973, this moving film handsomely repays careful attention and packs a strong emotional impact. It is a lovely, special movie. Ron Rickards leads the sterling performances of the supporting cast as the couple's alienated gay son. This Bergmanesque film about memories and reflections on the past appropriately features Ingmar Bergman's Wild Strawberries (1957).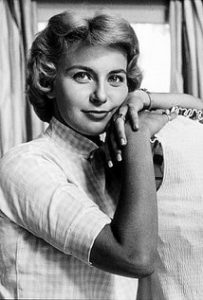 Woodward won an Oscar for The Three Faces of Eve (1957) and has three other nominations – Rachel, Rachel (1968), Summer Wishes, Winter Dreams (1973) and Mr & Mrs Bridge (1990).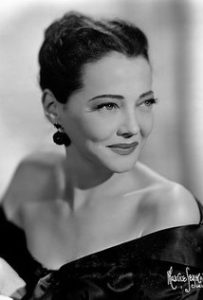 This is Sidney's sole Oscar nomination, though she won a Golden Globe for An Early Frost (1985).
© Derek Winnert 2016 Classic Movie Review 4251
Check out more reviews on http://derekwinnert