Step Up 4: Miami Heat [Step Up Revolution] *** (2012, Kathryn McCormick, Ryan Guzman, Peter Gallagher, Cleopatra Coleman) – Classic Movie Review 4383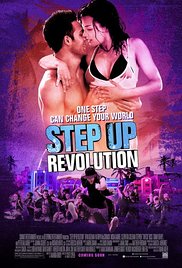 With its stupendous dancing and good spirits, but creaky everything else, director Scott Speer's 2012 Step Up 4 is pleasant and welcome enough, even if it now has no relation to Channing Tatum's original 2006 Step Up.
Kathryn McCormick stars as Emily, daughter of rich entrepreneur/developer Mr Anderson (Peter Gallagher), the Mr Pretty Evil who plans to pull down the Miami neighbourhood. There the nice young folks just wanna have fun dancing in the streets or wherever no one is expecting them.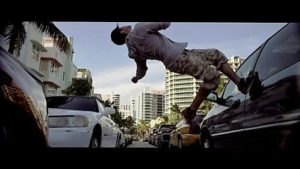 McCormick dances and acts fairly well and has some star presence and appeal, while Gallagher has fun as the lip-smacking near-villain of the piece.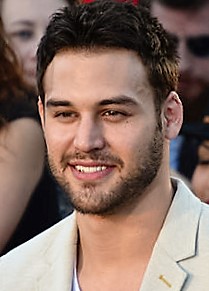 But it is Ryan Guzman's show. The male model and mixed martial arts fighter looks like an angel and dances like a dream, playing Sean Asa. And, just for that, he returns in Step Up 5: All In (2014).
© Derek Winnert 2016 Classic Movie Review 4383
Check out more reviews on http://derekwinnert.com