Starsky & Hutch *** (2004, Ben Stiller, Owen Wilson, Snoop Dogg, Fred Williamson, Vince Vaughn, Juliette Lewis, Jason Bateman, Amy Smart) – Classic Movie Review 4363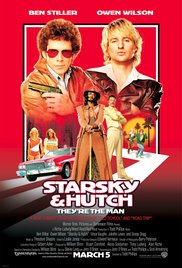 Ben Stiller and Owen Wilson are perfectly cast as 1975 cops Starsky and Hutch in director Todd Phillips's jolly 2004 crime caper that wittily captures the old TV show's wacky style and crazy haircuts.
Stiller is the nervy Jewish one with hangups about his cop mother and Wilson the smug, smirking, sex-obsessed, slightly dodgy partner he is paired with by their exasperated boss, Captain Doby (Fred Williamson).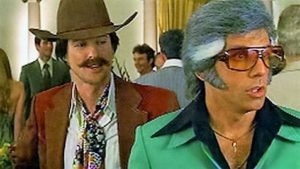 Between all the gags, the film motors on its plot about the duo finding a body in the bay, which leads them to slimy drug baron Reese Feldman (Vince Vaughn).
If it is basically a one-joke movie, it cruises neatly along on the stars' funny larking about, a non-stop series of quirky scenes, and its silly sideswipes at Seventies fashions, fads and music. Snoop Dogg has fun playing police snitch Huggy Bear.
Also in the cast are Juliette Lewis, Jason Bateman, Amy Smart, Carmen Electra, George Cheung and Chris Penn.
© Derek Winnert 2016 Classic Movie Review 4363
Check out more reviews on http://derekwinnert.com