Star Wars Episode II: Attack of the Clones **** (2002, Hayden Christensen, Natalie Portman, Ewan McGregor) – Classic Movie Review 212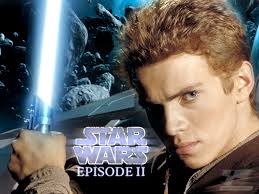 Hayden Christensen takes over in 2002 as the grown-up Anakin Skywalker in director George Lucas's fighting-fit Episode II. But the handsome newbie seems a bit like a little boy lost.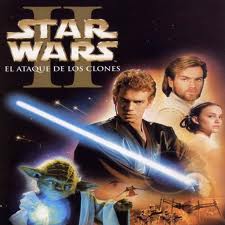 Anakin falls for the lovely Princess Amidala (Natalie Portman), after he's ordered by tiny terror muppet Yoda (voice of Frank Oz) to protect her. Alas, this soppy love story, with its toe-curling dialogue, defies both excellent actors.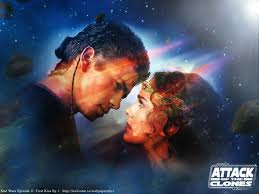 But this time a much-improved Ewan McGregor gives a feisty performance as the lad's mentor, young Obi-Wan Kenobi. And Christopher Lee makes as super villain as Count Dooku, who's gone over to the Dark Side and set up an army of clones to take over the galaxy.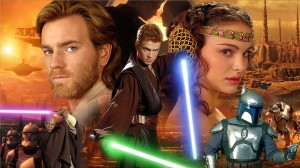 The film belongs to Lee and Yoda, and their climactic clash is the film's big cheer out-loud moment. And you'll thrill as George Lucas sends in the clones to take on the Jedi Knights' light sabres and the screen is ablaze with laser-fire action.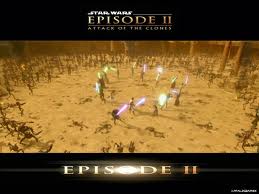 It's a pity that the movie is so low on laughs, scares and camp value, reducing the fun quota this time round. But, nevertheless, this hugely entertaining blockbuster sequel is still a notch or two up on Episode I. It's a spectacular sets and special effects bonanza, and the Industrial Light & Magic company really does deliver the jaw-dropping visual trick-work magic.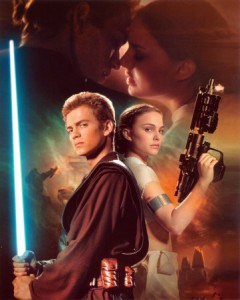 Final second trilogy sequel: Star Wars: Episode III – Revenge of the Sith in 2005.
http://derekwinnert.com/star-wars-episode-iii-revenge-of-the-sith-classic-film-review-211/
http://derekwinnert.com/star-wars-classic-film-review-210/
© Derek Winnert 2013 Classic Movie Review 212
Check out more reviews on http://derekwinnert.com/