Star Wars Episode I: The Phantom Menace **** (1999, Ewan McGregor, Liam Neeson, Natalie Portman) – Classic Movie Review 213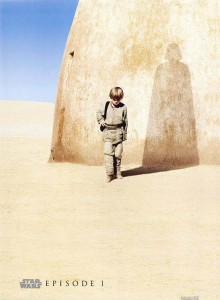 In 1999 the long wait was finally over as writer-producer-director George Lucas embarks on the first episode of his always-planned second trilogy, as a prequel to the original 1977 Star Wars and set 32 years before it.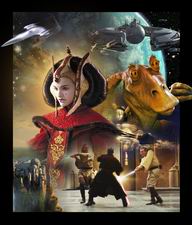 First the good news. There are awesome special effects – better than ever – fantastic sets and some amazing action set pieces, making it a thrilling film, visually and as an escapist adventure.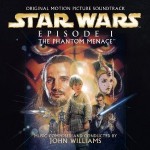 Now the bad. Great though it is, you can't help feeling a slight sense of disappointment. As so often, it's a script problem. The trouble with The Phantom Menace is that it gets so many things right but it's just a slight shame about the ordinary story.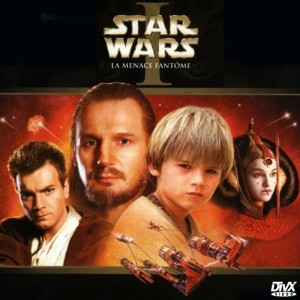 Then again, Ewan McGregor is perhaps not ideal casting, arguably a mistaken choice as the young Jedi knight Obi-Wan Kenobi, apprentice to Qui-Gon Jinn (an excellent Liam Neeson), the Jedi master and warrior. McGregor is unable to manage the voice of Obi-Wan or the sprightly bearing of the film's hero. It's hard to imagine him ever becoming Alec Guinness. But then it was always going to be near impossible for any actor to step into Guinness's shoes.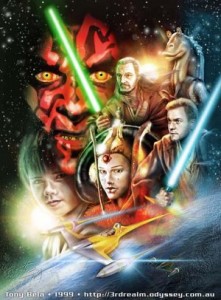 In Lucas's story, Neeson's Qui-Gon eventually allows McGregor's Obi-Wan to take on the young Anakin Skywalker (Jake Lloyd, just 10 at the time) as his own apprentice.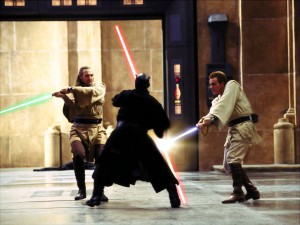 Fortunately Natalie Portman is sprightlier as Queen Amidala, the 14-year-old ruler of the peaceful planet of Naboo, who is forced to lead her people into war with the ruthless Trade Federation. But the supposedly ultra-evil Darth Maul (Ray Park) makes a really rather feeble villain – just an actor in what looks like a cheap Halloween mask.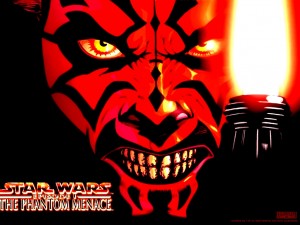 By any other than Star Wars standards, it's still fantastically entertaining, and it should keep the customers satisfied. It did. It took $210million in its opening weekend and $475million in the US. Not a bad profit on a $115million cost.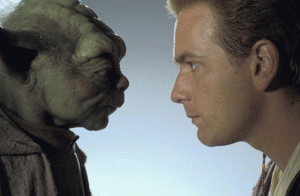 Made at Leavensden Studios, England, and on location in Tunisia.
Lucas has sole credit on the screenplay but it is rumoured that Frank Darabont and Carrie Fisher collaborated with him.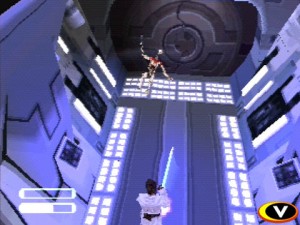 In 2008 Jake Lloyd was attending Columbia College, Chicago, as a film major.
Next sequel: Star Wars Episode II: Attack of the Clones (2002).
http://derekwinnert.com/star-wars-episode-ii-attack-of-the-clones-classic-film-review-212/
© Derek Winnert 2013 Classic Movie Review 213
Check out more reviews on http://derekwinnert.com/