Stalker ****½ (1979, Aleksandr Kaydanovskiy, Anatoliy Solonitsyn, Alisa Freyndlikh) – Classic Movie Review 4210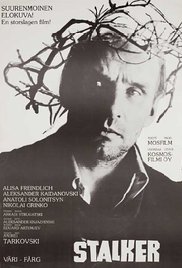 Director-cinematographer Andrei Tarkovsky's brilliantly cerebral, uniquely disturbing 1979 Russian film tells a tantalisingly oblique and mystifying story about about a Stalker (Aleksandr Kaydanovskiy) who guides two intellectuals through the so-called Zone, a forbidden area of wasteland where one room is supposed to contain the truth.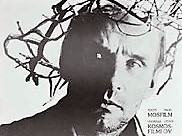 The stark images, shot by the director in dazzling-looking sepia colour, create a uniquely mysterious and eerie atmosphere that defies the extremely slow pace of the long (163 minutes) narrative and holds together this austere, deservedly much admired film from world cinema master Tarkovsky.
It also stars Anatoliy Solonitsyn, Alisa Freyndlikh, Nikolay Grinko, Faime Jurno, Natasha [Natalya] Abramova, E Kostin and Raymo Rendi.
It was re-released to renewed acclaim in a new print at London's National Film Theatre in March 2005.
© Derek Winnert 2016 Classic Movie Review 4210
Check out more reviews on http://derekwinnert