Spy Kids 2: The Island of Lost Dreams *** (2002, Antonio Banderas, Carla Gugino, Daryl Sabara, Alexa Vega, Steve Buscemi, Ricardo Montalban, Cheech Marin, Danny Trejo, Mike Judge, Bill Paxton) – Classic Movie Review 4205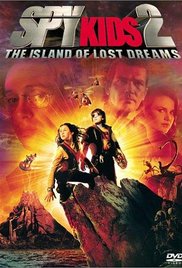 Young Alexa Vega and Daryl Sabara return as plucky sibling spies Carmen and Juni Cortez, in writer-director Robert Rodriguez's brilliantly fast-paced 2002 adventure that is very nearly as dazzling as his 2001 original Spy Kids.
This time Carmen and Juni meet rival spy kids Gary and Gerti Giggles (Matt O'Leary, Emily Osment) and end up on a weird invisible island, ruled by a mad scientist called Romero (the ever-peculiar-seeming Steve Buscemi), who has been meddling with powerful forces and created a host of strange mutant animals.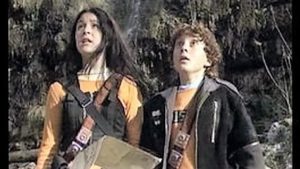 With Antonio Banderas and Carla Gugino also back as dad and mom, plus a fun Ricardo Montalban as grandpa and Holland Taylor as grandmother, this is exhilarating, witty and clever children's entertainment that is adult-friendly and will run and run.
Also in the cast are Cheech Marin, Danny Trejo, Mike Judge, Bill Paxton, Alan Cumming, Taylor Momsen, Tony Shalhoub, Christopher McDonald, and Troy Robinson.
There are two more sequels so far: Spy Kids 3D: Game Over in 2004 and Spy Kids: All the Time in the World in 4D in 2011.
© Derek Winnert 2016 Classic Movie Review 4205
Check out more reviews on http://derekwinnert