Splendor **** (1989, Marcello Mastroianni, Massimo Troisi, Marina Vlady) – Classic Movie Review 4048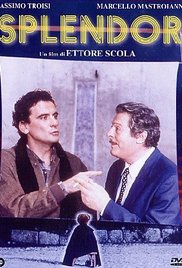 Italian writer-director Ettore Scola's affectingly nostalgic 1989 salute to the cinema is as good and glorious as the much more lauded Cinema Paradiso (1988).
Marcello Mastroianni is splendid as Jordan, the owner and manager of the Splendor, a small old Italian movie theatre he inherited from his father. The theatre is in decay and brings debts and trouble, and Jordan finds himself constantly fighting the decline of audiences before finally having to sell it off to to businessman Lo Fazio (Giacomo Piperno) to turn into a furniture store.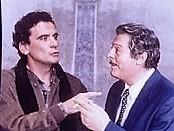 Now, as Jordan leaves the theatre for the last time, he looks back over his life from childhood to the great days when he ran the Splendor cinema with a loyal staff of projectionist Luigi (Massimo Troisi) and usherette Chantal Duvivier (Marina Vlady), recalling both the heydays of the Splendor and of the movies.
The lovely clips from film classics plus a throat-choking ending reaffirm the popular faith in the movies.
Warm, simple and affectionate, Splendor is strongly recommended to everyone who loves cinema — and cinemas.
Also in the cast are Paolo Panelli, Pamela Villoresi, Mauro Bosco and Vernon Dobtcheff.
The film is especially moving now that its main people have passed: Ettore Scola, Marcello Mastroianni and Massimo Troisi. RIP.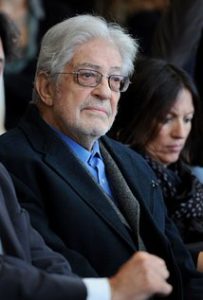 Ettore Scola died on January 19 2016 in Rome, aged 84.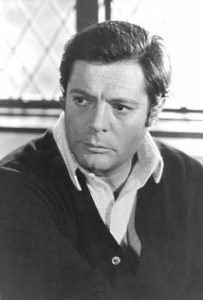 Marcello Mastroianni (1924–1996).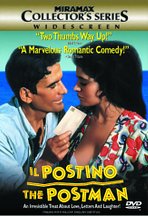 Massimo Troisi (1953–1994) was best known for Il Postino [The Postman] (1994).
© Derek Winnert 2016 Classic Movie Review 4048
Check out more reviews on http://derekwinnert