Spitfire ** (1934, Katharine Hepburn, Robert Young, Ralph Bellamy) – Classic Movie Review 3940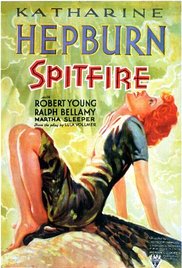 Director John Cromwell's 1934 drama stars a miscast Katharine Hepburn, who adopts a very theatrical manner in a hollow, unconvincing performance as an illiterate mountain girl called Trigger Hicks, who arouses passion in both philandering engineer John Stafford (Robert Young) and George Fleetwood (Ralph Bellamy).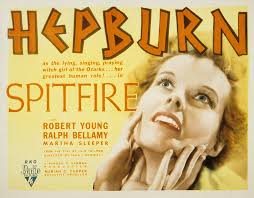 Trigger rescues an abused baby from its parents, and seeks help from Stafford and the engineers who are working on a new dam.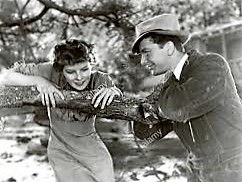 Alas, this stagey melodrama, based on Lula Vollmer's Broadway play Trigger, must be counted a misfire. Hepburn is a great actress, of course, but playing an illiterate mountain girl is quite beyond her, especially one called Trigger Hicks!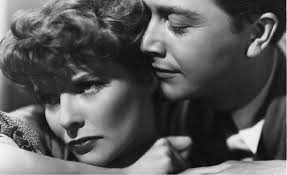 The part was intended for Dorothy Jordan, but Hollywood power player Hepburn insisted on playing the role, which started increasing public antipathy towards her, a reaction that became so strong so was labelled 'box office poison'.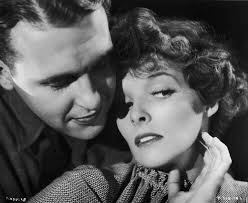 Also in the cast are Martha Sleeper, Louis Mason, Sara Haden, Virginia Howell, Will Geer, John Beck, Therese Wittler and Sidney Toler.
The play Trigger was directed at the Little Theatre in New York by Hepburn's friend George Cukor. It opened on 6 December 1927 and ran for only 47 performances. Claiborne Foster played the lead. In the cast were Sara Haden and Louis Mason, who are also in the movie.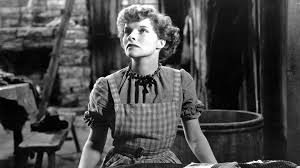 Talk about star power, Hepburn demanded and received $10,000 in addition to her $50,000 salary to stay on set an extra day for Cromwell's reshoot of the two final scenes he was dissatisfied with.
© Derek Winnert 2016 Classic Movie Review 3940
Check out more reviews on derekwinnert.com