Spice World **½ (1997, Victoria Adams, Melanie Brown, Emma Bunton, Melanie Chisholm, Geri Halliwell, Richard E Grant) – Classic Movie Review 4349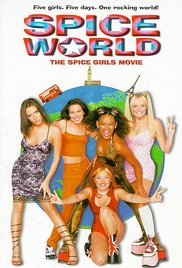 If it's Girl Power you really, really want [doesn't that sound dated?], here's the Fab Five who were then the Spice Girls pop group and a host of publicity-seeking stars to spice up your day. In director Bob Spiers's reasonably engaging, harmless 1997 'rockumentary', the girls are five days away from a concert at London's Royal Albert Hall, but just wanna have fun, to the horror of their manager, Clifford (Richard E Grant).
Spice World is a big hit caper, with game performances from the girls (pretty good considering that they are not actresses), amusing cameos, some funny writing (by Kim Fuller and Jamie Curtis) and zest in the direction. It may not be that great but it is all very spick, span, spicy, safe, smooth – and professional.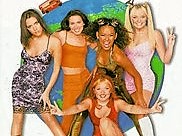 If it seemed a bit naff back then, now a couple of decades on it seems a fairly flavourful capsule in time.
Victoria Adams (Beckham), Melanie Brown, Emma Bunton, Melanie Chisholm and Geri Halliwell star as the Spice Girls.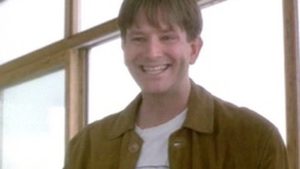 Also in the cast are Roger Moore, Michael Barrymore, Richard Briers, Jason Flemyng, Stephen Fry, Kevin Allen, Devon Anderson, Simon Chandler, Elvis Costello, Alan Cumming, David Fahm, Bob Geldof, Jools Holland, Elton John, Bob Hoskins, Barry Humphries, Craig Kelly, Hugh Laurie, Meat Loaf, Mark McKinney, Kevin McNally, Richard O'Brien, Neil Mullarkey, Bill Paterson, Jonathan Ross, Claire Rushbrook, Jennifer Saunders, Peter Sissons, George Wendt and Dominic West.
Explaining the short 93 minute running time, Gary Glitter's role was cut from the film after he was arrested on child porn offences, mentions of Princess Diana and the designer Versace were cut from the film after their deaths, and Jason Isaacs's cameo as a pretentious poet was cut.
It is one of the '100 Most Enjoyably Bad Movies Ever Made' in The Razzie Movie Guide. I think that's both unfair and an exaggeration, but you get their point.
© Derek Winnert 2016 Classic Movie Review 4349
Check out more reviews on http://derekwinnert.com