Southern Comfort **** (1981, Keith Carradine, Powers Boothe, Fred Ward) – Classic Movie Review 5458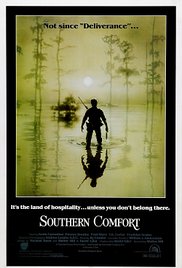 Director Walter Hill's 1981 man's man action thriller with Vietnam on its mind is one of this great director's finest movies.
In the screenplay by Hill, producer David Giler and Michael Kane, trigger-happy National Guardsmen are lost in Louisiana's swamps, steal canoes, and are then assailed by the local Cajuns, marauding dogs and their own consciences. Unfortunately, not only are they lost in a strange country but also they are without live ammunition.
Director Hill ensures the movie contains ample thrills, though story has a serious intent, as behind every scene lies a mirror of America's experience in Vietnam.

It is exemplary, edge-of-your-seat action thriller entertainment, with excellent performances from the regularly underrated Keith Carradine, Powers Boothe and Fred Ward as Spencer, Hardin and Reece.
The movie kicks up a tremendous atmosphere thanks to Andrew Laszlo's moody photography and Ry Cooder's eerie music.
Southern Comfort is certainly the equal of the similar but more lauded Deliverance (1972).
Also in the cast are Franklyn Seales, T K Carter, Lewis Smith, Peter Coyote, Carlos Brown, Brion James, Rob Ryder and Sonny Landham.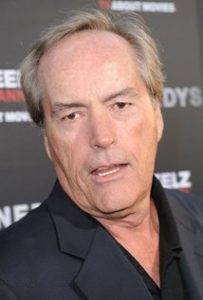 Powers Boothe died of natural causes on 14 May 2017, aged 68.
© Derek Winnert 2017 Classic Movie Review 5458
Check out more reviews on http://derekwinnert.com