Some Like It Hot ***** (1959, Jack Lemmon, Tony Curtis, Marilyn Monroe) – Classic Movie Review 97
Inspired, on-fire director Billy Wilder builds a mountain of gags round a hilarious story of two musicians in drag fleeing gangsters by joining an all-female band and jumping on the train to Florida with them after accidentally seeing the St Valentine's Day Massacre in Chicago in 1929. The evil gangster perpetrator, Spats Colombo (aka Al Capone), is after them.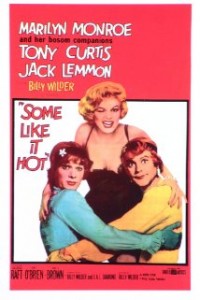 Wisecracking stars Jack Lemmon and Tony Curtis are at their breathless best as bass-player Jerry (Daphne) and saxophonist Joe (aka Josephine), providing the always delightful, often-outrageous comedy. The vulnerably gorgeous Marilyn Monroe (as the band's ukulele-strumming chanteuse Sugar Kane Kowalczyk) gives the film its huge warmth, big heart and gorgeous good feeling.
This movie is a treasured monument to all three beloved, much missed great stars. It's also a monument to the memory of the great Wilder, who co-writes, along with his usual partner I A L Diamond with his greatest astringency and directs with his utmost verve.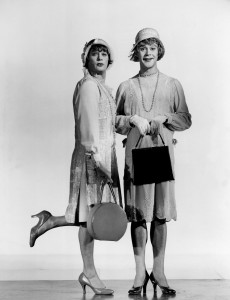 With all eyes on Lemmon and Monroe at their peak, it's easy but utterly wrong to overlook the shamefully underrated Curtis. His comedy skills are astonishing here, and in makeup and drag he is nearly as pretty as Monroe and he does a wonderful and hilarious sustained impersonation of Cary Grant throughout the film as his character. Grant later said 'I don't talk like that', but he did.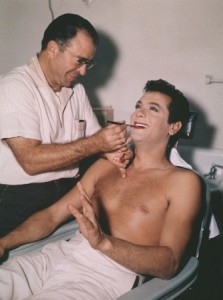 Old-time stars George Raft and Pat O'Brien are effective as Spats Colombo and the investigating police Detective Mulligan. Raft spoofs his old gangster movie persona amusingly, calling someone else doing the coin spinning act he did in the 1932 Scarface 'a cheap trick'. Joe E Brown steals all his scenes as Osgood Fielding III, the lovesick millionaire who woos Daphne. He gets arguably the biggest laugh in the movie at the end when he discovers Lemmon isn't a woman after all and tells him 'Well, nobody's perfect'.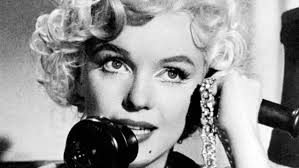 In a total of six nominations, Lemmon was Oscar nominated, so was Wilder as director and co-writer, but only the Orry-Kelly costumes designs won an Oscar. Lemmon, Monroe and the film won Golden Globes. Lemmon won the Bafta as Best Foreign Actor. Monroe sings the all-time great 'Running Wild', 'I'm Through with Love' and, especially wonderful, 'I Wanna Be Loved By You'.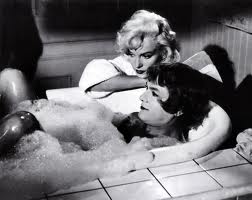 You just want to hug this adorable, innocent entertainment (though maybe not that innocent as it was condemned by the Catholic League of Decency). Is it just a shade overlong maybe? Would colour perhaps be nice? Maybe. But, then again, nothing's perfect. Re-released restored to the unalloyed joy of a new generation in 2000 and again in 2014, it's a perennial classic screwball comedy, now and forever.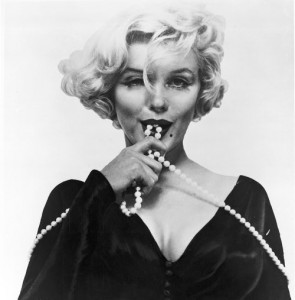 Jerry Lewis turned down the role of Daphne because he didn't want to play in drag. Lemmon sent Lewis chocolates every year as a thank-you present. Orry-Kelly told Monroe 'Tony Curtis has a nicer butt than you' and she replied: 'Yeah, but he doesn't have tits like these!'
In 2000, the American Film Institute listed Some Like It Hot as the greatest American comedy film of all time.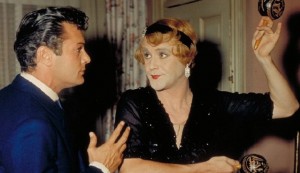 Curtis is frequently quoted as saying that kissing Marilyn Monroe was like 'kissing Hitler', but  in 2008 he revealed that he and Monroe were lovers in the late 1940s. In 2002, Curtis performed in a stage production of the film, portraying Joe E. Brown's character.
In 1972, a musical based on the screenplay called Sugar, opened on Broadway, starring Elaine Joyce, Robert Morse and Tony Roberts, with book by Peter Stone, lyrics by Bob Merrill and all-new music by Jule Styne. A 1991 production of this show in London featured Tommy Steele.
The studio hired famed aerialist and female impersonator Barbette to coach Lemmon and Curtis on gender illusion.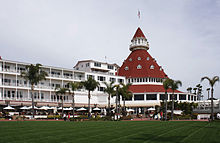 The Florida segment, at the fictitious Seminole Ritz, was filmed at the Hotel Del Coronado in Coronado, California.
© Derek Winnert 2013 Classic Movie Review 97
Check out more reviews on http://derekwinnert.com/