Some Came Running **** (1958, Frank Sinatra, Dean Martin, Shirley MacLaine, Martha Hyer, Arthur Kennedy, Nancy Gates) – Classic Movie Review 4759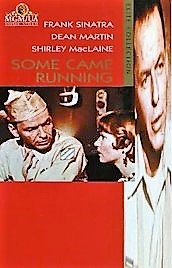 There is assured acting all round by a strong cast in director Vincente Minnelli's powerful and impressive 1958 MGM movie of James Jones's bestseller dissecting unfulfilled lives in a small Mid-West American town in the late Forties. It was nominated for five Oscars.
A young Shirley MacLaine takes the honours as Ginny Moorhead, an unfortunate good-time girl in love with the bitter military veteran and former writer Dave Hirsch (Frank Sinatra), while Dean Martin is on good typecast form as a hard-drinking gambler Bama Dillert, and so is Arthur Kennedy as Sinatra's brother, Frank.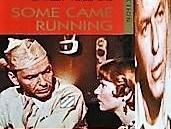 There is solid, careful work at the helm from Minnelli and the MGM production team makes for a plush, well-carpentered movie. MacLaine, Kennedy and Martha Hyer (as Gwen French) were all Oscar-nominated (as Best Actress, Best Supporting Actor and Best Supporting Actress), as was the song by Jimmy Van Heusen (music) – Sammy Cahn (lyrics), To Love and Be Loved. Walter Plunkett was also nominated for Best Costume Design.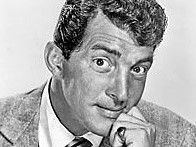 It runs 137 minutes, is written by John Patrick and Arthur Sheekman, shot in widecreen by William H Daniels, produced by Sol C Siegel, scored by Elmer Bernstein and designed by William A Horning.
Also in the cast are Nancy Gates, Leora Dana, Betty Lou Keim, Larry Gates, Steven Peck, Connie Gilchrist, Ned Weaver, Carmen Phillips, John Brennan, William Schallert, Roy Engel, Marion Ross, Denny Miller, Paul Jones, Don Haggerty and George E Stone.
© Derek Winnert 2016 Classic Movie Review 4759
Check out more reviews on http://derekwinnert.com