Solaris [Solyaris] ***½ (1972, Natalya Bondarchuk, Donatas Banionis, Jüri Järvet) – Classic Movie Review 4209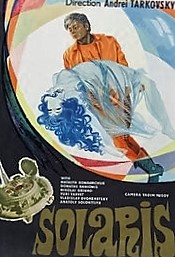 Esteemed Russian director Andrei Tarkovsky's 1972 sci-fi epic is intelligent, challenging and visually wonderful, thanks to Mikhail Romadin's brilliant art direction, but it also seems impenetrable, pretentious and vastly overlong at 167 minutes.
The screenplay by Tarkovsky and Fridrikh Gorenshteyn based on Stanislaw Lem's novel, tells the story of an astronaut psychologist (Donatas Banionis as the shrink Kris Kelvin) who goes to a far-off space station orbiting the distant planet of Solaris to investigate the mysterious deaths of scientists on the base. He finds the station run down and the two remaining surviving scientists going insane after encountering spirits from their past on planet Earth.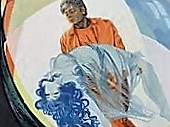 Advertised as 'the Russian 2001', this even more dense and difficult film puzzle lacks the drive of a strong narrative and 2001: A Space Odyssey's exhilarating special effects. It does have its fervent admirers though, who would probably award it a five-star rating.
The cast include Natalya Bondarchuk as Khari, Jüri Järvet, Nikolay Grinko, Olga Barnet, Anatoliy Solonitsyn, Vladislav Dvorzhetskiy as the pilot Anri Berton and Sos Sargsyan.
It was remade in 2002 as Solaris.
© Derek Winnert 2016 Classic Movie Review 4209
Check out more reviews on http://derekwinnert