Solaris ***½ (2002, George Clooney, Natascha McElhone, Viola Davis, Jeremy Davies, Ulrich Tukur) – Classic Movie Review 4208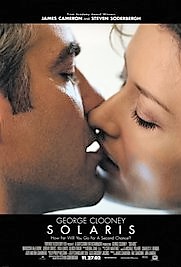 George Clooney acts his socks off as civilian psychiatrist Dr Chris Kelvin, a shrink who sets off to investigate the mystery deaths of scientists on a cut-off space station at the video request of his friend Dr Gibarian (Ulrich Tukur), one of the space station team.
Writer-director-cinematographer Steven Soderbergh's posh, gleaming and intelligent 2002 space trip movie is very impressive, thoughtful and clever, even if it lacks the regular action excitements that would have made it popular cinema. It cost $47 million and grossed less than $15 million at the US box office.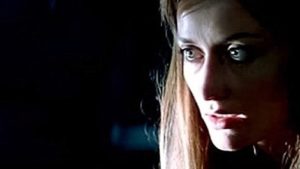 Instead, it is an admirable enterprise from mainstream American cinema, remaking Andrei Tarkovsky's 1972 Russian film Solaris [Solyaris], based on the novel by Stanislaw Lem.
It also stars Natascha McElhone, Viola Davis and Jeremy Davies.
Also in the cast are John Cho, Morgan Rusler, Shane Skelton, Donna Kimball, Michael Ensign and Elipidia Carrillo.
For the record, there is sexuality/nudity, brief language and thematic elements, and Clooney flashes his bum.
© Derek Winnert 2016 Classic Movie Review 4208
Check out more reviews on http://derekwinnert