Smiles of a Summer Night [Sommarnattens leende] **** (1955, Ulla Jacobsson, Eva Dahlbeck, Harriet Andersson, Gunnar Björnstrand) – Classic Movie Review 3954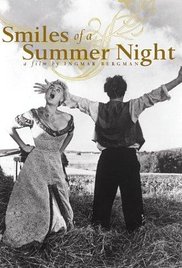 Swedish writer-director Ingmar Bergman's enchanting 1955 bitter-sweet story about couples struggling to sort out their complicated romances at a weekend in the country in late-19th century Sweden makes for a delightful and sympathetic movie.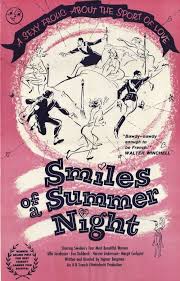 There, the ageing attorney Fredrik Egerman (Gunnar Björnstrand), invited with his new young bride Anne (Ulla Jacobsson) and her stepson Henrik (Björn Bjelvenstam), re-encounters his old actress mistress Desirée (Eva Dahlbeck).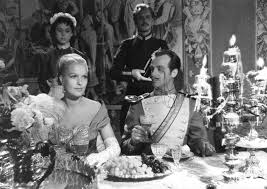 The cast, particularly Jacobsson, Dahlbeck and Bergman regulars Björnstrand and Harriet Andersson (as Petra the maid), play it to perfection. The film is poignant and melancholy, but mostly adopts a surprisingly light-hearted mood for the normally naturally gloomy Bergman. Gunnar Fischer shoots it in gleamingly luminous black and white.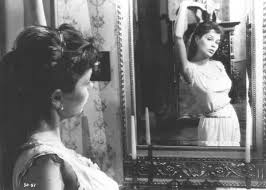 Also in the cast are Margit Carlqvist, Naima Wifstrand, Jarl Kulle, Ake Fridell, Margit Carlqvist and Bibi Andersson.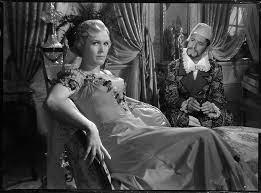 Stephen Sondheim turned it into his stage musical A Little Night Music (though Bergman wouldn't let him use the original title) and Bergman fan Woody Allen raided it for his similarly set up and plotted A Midsummer Night's Sex Comedy (1982).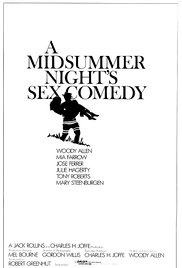 © Derek Winnert 2016 Classic Movie Review 3954
Check out more reviews on http://derekwinnert.com