Sleuth **** (1972, Laurence Olivier, Michael Caine, Alec Cawthorne, Eve Channing) – Classic Movie Review 4038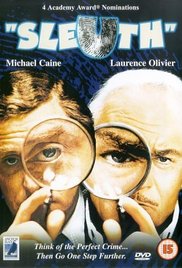 Director Joseph L Mankiewicz's 1972 British thriller stars Michael Caine and Laurence Olivier, who obviously relishes one of his last major performances as a cuckolded thriller writer who inveigles his wife's lover (Caine) in for a chat and a spot of murder. Anthony Shaffer's magical mystery tour de force is adapted by him from his own hit London and Broadway play. Get ready for a royal battle of wits, a rollercoaster ride of suspense, murder most foul, a missing body, and a surprise ending.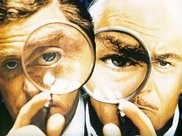 The ingenious, inventive, exuberant acting of the stars easily makes up for the rather odd support from co-stars Alec Cawthorne and Eve Channing, while Mankiewicz's stylish, atmospheric direction keeps this playful, labyrinthine thriller gripping and fun all the way. Olivier and Caine have a very good double act going on here, and this is a very good film of a very good play.
Notably, it is the only film so far for which the director and entire cast were nominated for Oscars. John Addison was also Oscar nominated for his score.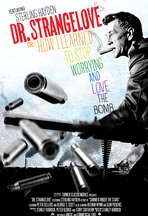 The production is designed by Ken Adam, who died on aged 95. He is best known for his work on Dr Strangelove (1964), Goldfinger (1964) and Dr No (1962).
It was remade in 2007 with Michael Caine in the Olivier role and Jude Law in Caine's old role.
© Derek Winnert 2016 Classic Movie Review 4038
Check out more reviews on http://derekwinnert