Sleeping Car to Trieste *** (1948, Jean Kent, Albert Lieven, Alan Wheatley, Paul Dupuis, David Tomlinson, Rona Anderson, Derrick de Marney, Grégoire Aslan, Bonar Colleano, Zena Marshall) – Classic Movie Review 4022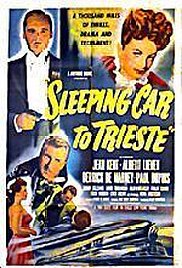 Director John Paddy Carstairs's 1948 British thriller is a quirky and amusing remake of the granddaddy of all train thrillers 1932's Rome Express about spies, dastardly art thieves and blackmailers aboard an intercontinental trans-Europe express train.
Though it is not as plush or express as the esteemed original, it is not too bad at all, quite engaging in fact.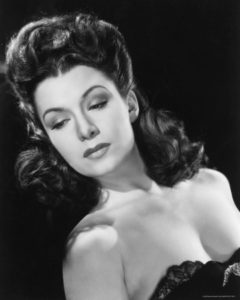 Among the actors having a jolly good time are Albert Lieven (in the old Conrad Veidt role as the mysterious Zurta), Alan Wheatley as the shifty Karl, and Paul Dupuis as the French detective inspector Jolif, with Jean Kent as Valya, David Tomlinson, Rona Anderson, Derrick de Marney, Grégoire Aslan, David Hutcheson, Bonar Colleano and Zena Marshall.
And this time Finlay Currie (who was in the original as the film star's publicist) is the horrid rich man, Alistair McBane, who gives a hard time to his meek little minion Mills (Hugh Burden).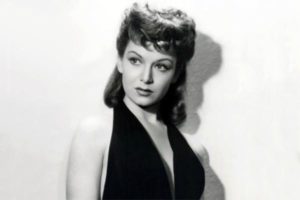 Also in the cast are Claude Larue, Leslie Weston, Michael Ward, Eugene Deckers, Dino Galvani, George De Warfaz, Gerard Heinz, Michael Balfour, Tony De Lungo, Tony Etienne, Christina Forbes, Armand Guinle, Joy Harrington, Henrik Jacobsen, Andreas Malandrinos, Sheila Martin, Primrose Milligan, Oscar Nation, David Paltenghi, Marcel Poncin, Boris Ranevsky, Gaston Richer, Victor Tobinson, John Secret, John Stevens, Merle Tottenham and Michael Yannis.
Allan MacKinnon and William Douglas-Home adapt the story Rome Express by Clifford Grey.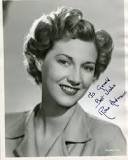 Rona Anderson (1926–2013), who plays Joan Maxted, was married to Gordon Jackson.
© Derek Winnert 2016 Classic Movie Review 4022
Check out more reviews on http://derekwinnert.com