Sleepers **** (1997, Robert De Niro, Kevin Bacon, Brad Pitt, Dustin Hoffman, Jason Patric, Brad Renfro, Ron Eldard, Billy Crudup) – Classic Movie Review 695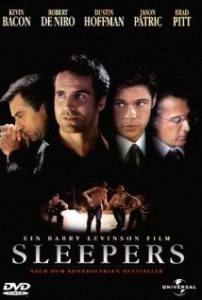 In the nostalgic movie glow of the 1960s, four normally nice, basically decent New York kids torment a hot-dog man and a passer-by is killed with his cascading trolley in a thoughtless prank. They are incarcerated in a horrendous penal institution and subjected to psychological abuse and sexual molestation by incredibly nasty warder Sean Nokes (played by Kevin Bacon). Years later, when finally released, they engineer their opportunity for revenge.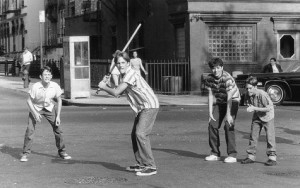 Director Barry Levinson's slick 1997 thriller is distinguished by flashy acting turns from Robert De Niro as Father Bobby and Dustin Hoffman as Danny Snyder. But Brad Pitt (as Michael Sullivan), Jason Patric (as Lorenzo 'Shakes' Carcaterra), Ron Eldard (as John Reilly) and Billy Crudup (as Tommy Marcano) are wasted in underwritten roles as the boys' older selves.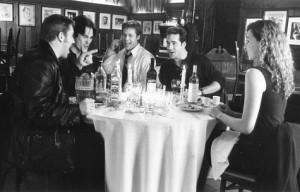 Indeed the best half of the film is the early half, with fine turns from the four young actors  – Brad Renfro (as young Michael Sullivan), Joe Perrino (as young Lorenzo 'Shakes' Carcaterra), Geoffrey Wigdor (as young John Reilly) and Jonathan Tucker (as young Tommy Marcano). Renfro and Perrino wore coloured contact lenses to have the same colour eyes as Pitt and Patric playing their characters as adults.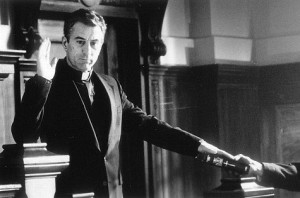 Based on the book by Lorenzo Carcaterra, this real-life revenge thriller, with its dodgy message and iffy politics, is over-inflated and sometimes stagily handled, and occasionally none too convincing in its details. But it has some very real and definite merits as intelligent, thought-provoking, polished entertainment.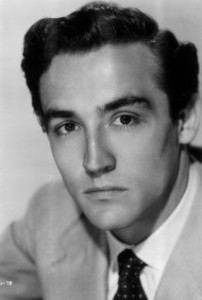 Veteran star Vittorio Gassman is a scene-stealing marvel as an old Godfather. His is the best turn in the entire movie. (He died on aged 77.)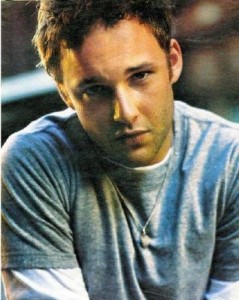 The troubled Brad Renfro died of a heroin overdose on aged 25. After a brilliant start with The Client (1994), Renfro suffered addiction problems in his teens and early 20s, which led to several police arrests and a faltering movie career.
© Derek Winnert 2014 Classic Film Review 695
Check out more film reviews on derekwinnert.com