Skyfall ***½ (2012, Daniel Craig, Javier Bardem, Naomie Harris, Judi Dench, Albert Finney, Ben Whishaw, Ralph Fiennes) – Movie Review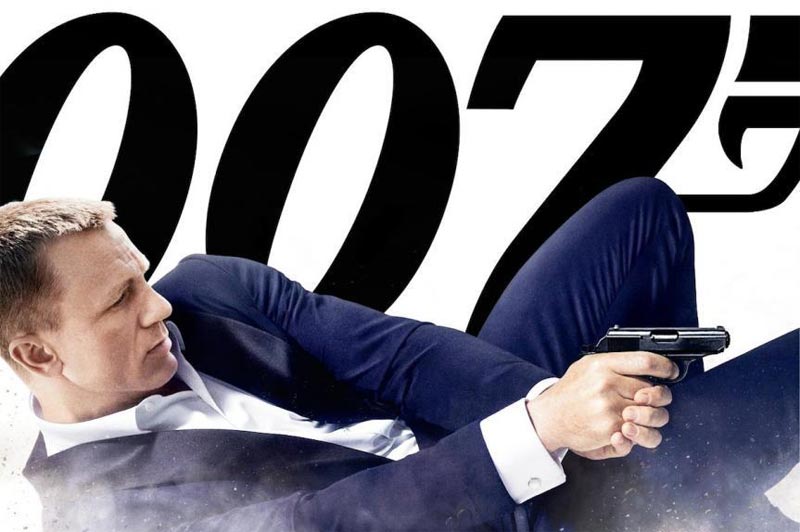 By now everyone's idea of James Bond, Daniel Craig completes his 007 hat trick with this oddly eccentric – though endearing and polished – entry, directed with style, flair and conviction by posh theatre man Sam Mendes (American Beauty).
We find Bond globetrotting as usual on a villain-tracking mission that takes him to Istanbul and Macau. But, back at M16 in London, it's Judi Dench's spy boss M who takes centre stage for this episode when she orders Brit field worker Naomie Harris to take a pot shot at the villain Bond is fighting on top of a fast-moving train.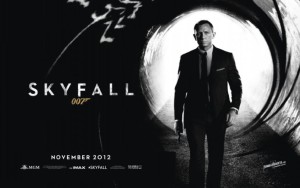 Harris says she can't shoot in case she kills 007. M says for God's sake shoot. Harris plugs Bond, who promptly falls off the train into the water below, and is presumed so dead that M writes his obituary. M's killed Bond and she's in trouble with her slimy boss Ralph Fiennes who wants to force her to retire.
Obviously, reports of Bond's death are well exaggerated (or we wouldn't be watching the movie) and he's enticed back on her Majesty's Secret Service when some evil loony sets off a bomb at the Vauxhall M16 office that targets a fortunately absent from her desk M. But the loony now lets it be known via her computer that he knows all M16's operatives and is going to kill six of them off every week unless and until… well, fill in the rest.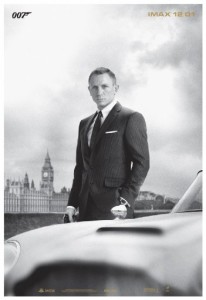 It turns out that the still-recovering Bond is both mentally and physically incapable of being a Brit spy, when he fails the M16 spy test, but M's so desperate she says he's passed. Enter a new, young and spotty Q (an excellent Ben Whishaw, making the role his own), who gives Bond two bits of gear we just know he's gonna need to get out of trouble later – a gun only he can use and an old-fashioned transmitter.
The tormented and troubled Bond sets off to find and kill the loony. Enter a blond-wigged Javier Bardem, giving a weirdly camp and extravagant performance that got a lot of laughs at the press preview. Everyone ends up in London; Bond abducts M in a car that got the evening's biggest laugh and cheer, driving her to apparent safety in his old family home in Scotland.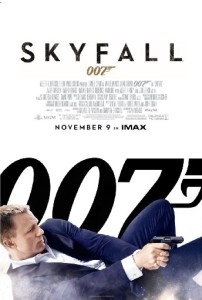 It's conveniently called Skyfall, by the way. There they meet old Scots family retainer Albert Finney (hamming away gloriously, and getting more helpful laughs for the otherwise generally serious-minded, even grim-toned film).
Skyfall gleefully pushes all the buttons as it celebrates the series' 50-year anniversary by going for a retro-Bond feel with lots of references throughout to all the old movies. Every fan will simply love this. Unfortunately, there are no spy games in the story, a big fat minus in a spy movie, and the revenge plot is hammered home rather relentlessly for two hours, 20 minutes, making it feel there isn't enough plot this time.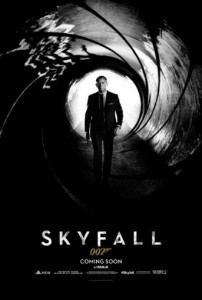 And, oddly, there's no sex, or romance, for Bond and little screen time for the Bond girls. And there's an unresolved problem of the whole concept that, though a serious, realistically staged movie, it doesn't pack a great deal of real-life credibility, as it's still very much a fantasy thriller.
But you hardly notice the downsides, as it keeps cracking along with an impressive overload of fast-moving action, chases and explosions. Craig and Dench give it class and acting clout, and it has the cheeky likeability factor of Bond's appearance with the Queen at the Olympics ceremony. Roger Moore says it's his favourite Bond movie. How many would agree with him?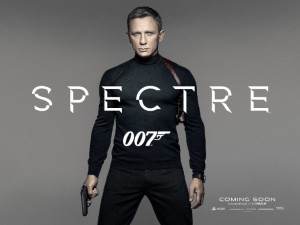 The 24th Bond film, Spectre, followed in 2015.
http://derekwinnert.com/spectre-%c2%bd-2015-daniel-craig-lea-seydoux-monica-bellucci-christoph-waltz-ralph-fiennes-ben-whishaw-dave-bautista-naomie-harris-movie-review/
© Derek Winnert 2015 Movie Review
Check out more reviews on http://derekwinnert.com