Sixteen Candles **** (1984, Molly Ringwald, Anthony Michael Hall, Justin Henry) – Classic Movie Review 3887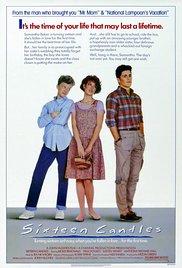 Director John Hughes's charming and often funny 1984 teen comedy is a Eighties highlight. It stars Molly Ringwald in her most famous role as Samantha Baker, who is understandably upset when her family forgets her 16th birthday because they are panicking over her sister's wedding.
Samantha has a crush on her school's most popular boy (Michael Schoeffling) but school geek (Anthony Michael Hall) has a crush on her. However, just when things look grim for Samantha, with embarrassments such as her grandparents and a foreign exchange student, it turns out her dream boy is looking at her too.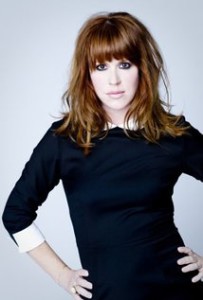 Expect the usual hit and miss script from Hughes, whose good jokes and perceptive thoughts about teenage crises are slightly marred by some crowd-pleasing easy laughs, and sit back and enjoy the affecting performances of Ringwald and Anthony Michael Hall, both of whom were recalled the next year for Hughes's The Breakfast Club (1985). Did Hughes have to call the foreign exchange student Long Duk Dong (Gedde Watanabe)?
Brother and sister John and Joan Cusack appear together. Also in the iconic cast are Justin Henry (from Kramer vs. Kramer), Michael Schoeffling, Haviland Morris, Paul Dooley, Carlin Glynn, Edward Andrews, Jami Gertz, Billie Bird, Carole Cook, Darren Harris, Deborah Pollack, Ross Berksob, Jonathan Chapin and Brian Doyle-Murray.
It is supposed to be Dwayne Johnson's favourite film ever in Central Intelligence (2016).
Reminiscing about her John Hughes movies in 2016, Ringwald said: 'It felt like the world had a crush on me.' Sweet!
© Derek Winnert 2016 Classic Movie Review 3887
Check out more reviews on: derekwinnert.com