Silver Streak **** (1976, Gene Wilder, Richard Pryor, Jill Clayburgh, Patrick McGoohan) – Classic Movie Review 3066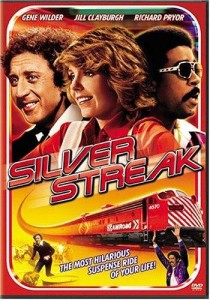 Writer Colin Higgins and director Arthur Hiller's sparkling 1976 train-set comedy thriller has a golden streak and is a hilarious suspense ride. It was the start of a winning partnership of four star teamings between Gene Wilder and Richard Pryor that however proved their best film together. They followed it with Stir Crazy (1980), Another You (1991) and See No Evil, Hear No Evil (1989). It was selected as the 31st Royal Performance Film screening, which was attended by Queen Elizabeth the Queen Mother in 1977.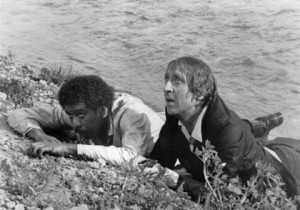 Wilder stars as a daffy publisher's book editor who romances a secretary (Jill Clayburgh), whose art expert boss falls to his death off the Silver Streak train they're on a long-distance trip from Los Angeles to Chicago. Unfortunately for him, Wilder witnesses the art expert's death but, when no one believes him, he starts investigating. Then Patrick McGoohan plays a forger who is after Wilder and wants to get him by hook or by crook. So Wilder's in danger of being pushed off the train too.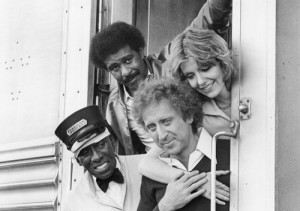 The elements of mystery, thriller, romance, comedy and action are all expertly balanced and effectively done. The stars and supporting players (Ned Beatty, Clifton James, inevitably as the Sheriff, Ray Walston, Richard Kiel, Fred Willard, Scatman Crothers, Stefan Gierasch, Len Birman and Valerie Curtin) are great fun.
It keeps up a dynamic pace throughout and there's an astonishing, brilliantly staged train crash climax at the Chicago railway terminal. It looks amazingly real. The crash was shot in California aircraft hangar with a replica locomotive and a replica of the Chicago train station that spanned several acres. The engine crashing into the station was filmed in adjoining hangars at the Lockeed Aircraft Plant in Burbank, using a full-sized mock-up of the FP-7A locomotive.
It was inspired by a real train crash on the morning of January 1, 1953, when the Federal overran the end of the track into the concourse of Washington's Union Station. It crashed through the station master's office and fell through the floor of Union Station into the baggage room.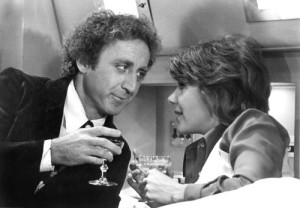 Director Hiller keeps the train speeding along the right track. And Henry Mancini's score is perfect for it. Higgins conceived Silver Streak in mid-1974 when he was travelling by train from LA to Chicago and went on to write and direct a companion piece, Foul Play, in 1978.
Amtrak, the US National Rail Passenger Corporation was afraid of adverse publicity and refused to cooperate with filming so the producers worked with the Canadian Pacific Railway, using thinly disguised CPRail equipment and shooting exteriors along the CP Rail right-of-way.
Wilder admitted to Cary Grant that the script was inspired by North by Northwest (1959). Grant replied: 'I knew it! Have you noticed that each time you take ordinary people, say, like you and me, then take them in a situation way above their heads, it makes a great thriller?'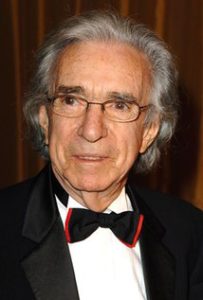 Arthur Hiller, known for See No Evil, Hear No Evil (1989), Love Story (1970), The Hospital (1971), and Silver Streak (1976). died on aged 92.
http://derekwinnert.com/foul-play-1978-goldie-hawn-chevy-chase-classic-movie-review-3058/
© Derek Winnert 2015 Classic Movie Review 3066
Check out more reviews on http://derekwinnert.com