Sicilian Ghost Story **** (2017, Julia Jedlikowska, Gaetano Fernandez, Corinne Musallari) – Movie Review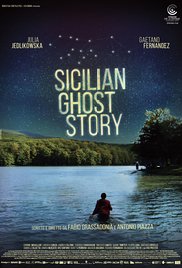 Sicilian Ghost Story is a beautifully imaginative, quite mesmerising and haunting Italian film art work. Julia Jedlikowska stars as young Luna, who loves her 13-year-old boyfriend Giuseppe (Gaetano Fernandez) truly, madly, deeply. Giuseppe reciprocates that love.
But Luna's parents don't want her associating with the boy, and we are already accessing Romeo and Juliet. Hello, young lovers, wherever you are, I hope you troubles are few. Well, unfortunately Luna and Giuseppe's troubles are big and many.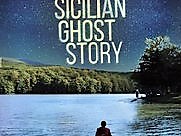 Soon Giuseppe vanishes from their Sicilian village at the edge of a forest. But Luna loves him so powerfully that she refuses to accept his unexplained disappearance, though it soon turns out he is the son of a Mafia member who has grassed to the cops, and other mobsters have kidnapped him to make his father shut up.
This is a love story, a Romeo and Juliet love story, with the real-life story turned into a fantasy by writer-directors Fabio Grassadonia and Antonio Piazza. It is a tale of indestructible love that can survive, at least in the mind and imagination, beyond the grave. It is a swirling, commanding, moving love story. The fantasy sequences, mixing real life events with dreams, get us a bit confused maybe, but not too much. Grassadonia and Piazza know what they are doing, and doing it really well, keeping the real and unreal in focus sharply.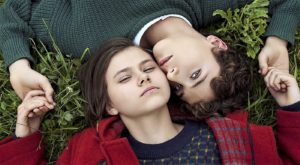 It is a lovely looking film, a real film, an art movie. It is full of signs and symbols, myths and fairy tales, most of them magical and unfathomable. It is best not to try to fathom, just go with the Sicilian flow. You can see why, though accessing a true story, the film was showing in a Fantasy Film Festival.
The two very young actors are great, just perfect, and also good is Corinne Musallari, as Luna's special best friend Loredana. Indeed all the performances are good.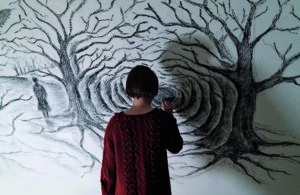 The fact-based screenplay is adapted from the story Un cavaliere bianco [A white knight] from the book Non saremo confusi per sempre [We will not be confused forever/ We will never be confused] by Marco Mancassola. The story is both depressing and elevating or uplifting to the spirits, like Romeo and Juliet. It provides a catharsis. It is horrific but it purges you of the horrors of your own real life. Nobody leaves Romeo and Juliet fed up, do they?
Catch it at the London Film Festival, otherwise there is a long wait in the UK as Altitude are releasing it in cinemas in Spring 2018.
© Derek Winnert 2017 Movie Review 
Check out more reviews on http://derekwinnert.com